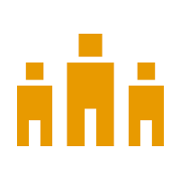 Crowdcube, the Exeter, UK-based equity crowdfunding platform, partnered with Xandas to launch operations in Italy.
The announcement follows recent agreements to open in New Zealand and Spain and operations will be launched in all three countries in early 2014. Crowdcube has now signed seven partnership agreements in seven different countries (the others are Brazil, Sweden, Dubai and Poland) with the expansion funded with £1.5m growth capital raised via their own equity crowdfunding website (read here).
Led by Fabio Pezzotti, CEO, Xandas focuses on seed and early stage businesses and investment with a management team having a combined 30 years of experience in launching start-ups, fundraising and exits, international development and management. They have invested in Pointistic and Chupamobile, among others.
Commenting on the announcement, Pezzotti said: "We are delighted to partner with Europe's leading equity crowdfunding platform, Crowdcube.
"Italy, which became the first country in Europe to implement equity crowdfunding laws early this year, has tremendous potential.
"Our knowledge of the local start-up and investor eco-system and Italian financial regulations combined with Crowdcube's state-of-the-art technology and know-how means we can rapidly launch and make a real impact in Italy, akin to what Crowdcube has achieved in the UK".
Led by Darren Westlake, CEO, and Luke Lang Read my recent interview with him here), Crowdcube enables everyday investors to fund businesses in return for a share in the company. Since February 2011, more than 50,000 investors have registered with Crowdcube, helping to raise more than £16m for over 80 UK businesses.
They expect further agreements to be signed in 2014 and is already seeking potential partners in France, Germany, Canada and the USA.
FinSMEs
22/11/2013