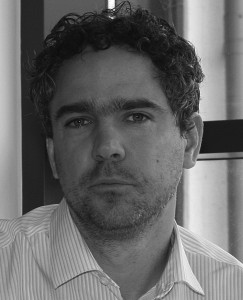 Launched in February 2011, Crowdcube is the world's first equity-based crowdfunding platform. Over the last two years it has raised nearly £10m for more than 50 British businesses (you can find the major part of them on FinSMEs) that are contributing to the creation of an estimated 600 jobs. It is authorised and regulated by the Financial Conduct Authority.
Luke Lang, marketing director, who co-founded the Exeter, UK-based company along with Darren Westlake, CEO, helped us understand the numbers and the reasons of this success.
FinSMEs: Crowdcube represents the first (real) example of a successful equity crowdfunding, at a global level. In your opinion, What's the main factor behind it?
Luke: Like all good businesses we identified a clear market opportunity – access to finance for business –and created a compelling solution for both entrepreneurs and crucially investors too. Making Crowdcube's proposition clear and simple has been fundamental to our early success. PR has played a crucial role in communicating our message to both investors and entrepreneurs.
FinSMEs: How does Crowdcube work?
Luke:Dedicated to UK-based businesses, Crowdcube enables entrepreneurs to showcase their business's investment potential online and raise equity finance from a nation of 'Armchair Dragons'. This revolutionary model for raising business finance is designed to bridge the funding gap that is prevalent in today's business landscape.
Crowdcube's disruptive model is democratising an age-old model to give Britain's start-ups a much needed boost. It is the next generation of business finance and a powerful force that finally empowers entrepreneurs to bypass business angel networks, venture capital firms and banks to secure funding elsewhere.
FinSMEs: Which numbers better express this success? Can you give us some figures for Crowdcube?
Luke: Our primary goal is to help businesses get finance and make investing in UK businesses more accessible and so far we've exceeded our expectations. Crowdcube has helped over 50 UK businesses raise nearly £10 million over the last two years; investment that previously may not have been available. We now have over 38,000 registered investors with over 6,000 who have self-certified as high net worth individuals or sophisticated investors.
Crowdcube is designed to make investing more accessible, straight-forward and rewarding. Our online approach has transformed angel investing and has proven to be the catalyst for the birth of a new breed of angel investor – the "armchair dragon"!
Permitting people to invest more modest sums of money, online, 24 hours a day, 7 days a week has proven popular for new investors dipping their toe into equity investments for the first time, as well as more seasoned angels wishing to spread their risk capital further and more easily. Nearly 9,000 people have invested through Crowdcube since February, many for the first time.
Growth has accelerated in the first half of 2013 with £4.4 million raised between January and May compared to £2.7 million for the whole of 2012; that's an increase of over 500 per cent when compared to the same period in 2012.
FinSMEs: Has the UK legal environment about crowdfunding helped you to succeed?
Luke: Being authorised and regulated by the Financial Conduct Authority (FCA) has had a positive impact on our business, both from entrepreneurs seeking finance and investors looking to invest. Currently, there are only three regulated crowdfunding platforms globally and they are all in the UK so in many ways they are leading the rest of the world in their approach.
FinSMEs: Venture capital vs crowdfunding: sometime ago, a vc told me "Crowd-venturing will likely end up in either too many chefs or no chefs in the kitchen – neither is appropriate for start-ups who are best off with the advice and expertise of a relevant angel investor". How do you answer to this statement?
Luke: It is important to remember that though you have a crowd of investors, the majority are passive, minority shareholders who do not command a vote in the running of the business. Investors that become actively involved, in the same way as an angel investor might, are not uncommon and often welcomed by the entrepreneur who may be seeking further support in the form of a mentor, director, non-executive director or advisor. The main difference is that you have a broader pool of knowledge, expertise and experience to choose from, which can be a powerful opportunity.
FinSMEs: Future plans?
Luke: World domination! But seriously, we are taking our business model overseas and Crowdcube Sweden is already underway. Key markets are the USA, where start-ups await the JOBS Act legislation, Canada, Europe and emerging markets such as China, Australia, Mexico, Brazil and India.
FinSMEs
05/07/2013