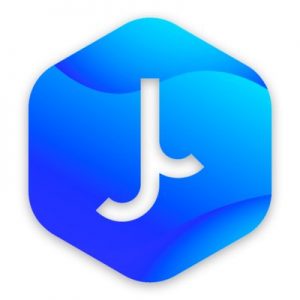 Leading blockchain startup, Jibrel Network, partners with Bitcoin Suisse to allow institutional and traditional investors to purchase Jibrel Network Token (JNT)
Zug, Switzerland – December 7th, 2017 – Jibrel Network, the first decentralized protocol for storing and transacting traditional financial assets on the ethereum blockchain, today announced that it has formed a partnership with Bitcoin Suisse, the global leader for digital asset management and related financial services, to allow traditional and institutional investors to participate in the Jibrel Network Token Sale.
Bitcoin Suisse provides investors, who may not have access to digital asset and exchanges, to purchase Jibrel Network Token (JNT) using USD, GBP, EUR, DKK, SGD, as opposed to virtual currencies, such as Bitcoin or Ethereum.
"Bitcoin Suisse are considered the gold standard in the crypto industry when it comes to KYC/AML compliance as well as the safety and security of funds," said Jibrel Network co-founder Talal Tabbaa. "It has always been a part of our plan to list with Bitcoin Suisse. During my first visit to Zug, I was lucky to meet the Bitcoin Suisse team, and I was amazed by their professionalism and extensive understanding of the intricacies of this industry."
"Bitcoin Suisse executes comprehensive due diligence before onboarding projects, and we felt Jibrel Network ticked all the boxes," said Bitcoin Suisse head of ICO Nicolai Oster. "We are very happy to host their ICO."
Jibrel Network provides users with decentralized, asset-backed tokens representing real-world traditional financial assets, known as CryptoDepository Receipts (CryDRs). These smart tokens have regulation embedded, ensuring that real-world rules and regulations are always followed and all digital asset transfers are fully KYC / AML compliant.
The strategic partneship with Bitcoin Suisse is the latest step taken by Jibrel towards developing a holistic and compliant banking platform, that is easily integratable with existing financial providers and their legacy systems.
Both Jibrel Network and Bitcoin Suisse are Zug-based entities, and part of the CryptoValley Association. To learn more, visit http://jibrel.network.