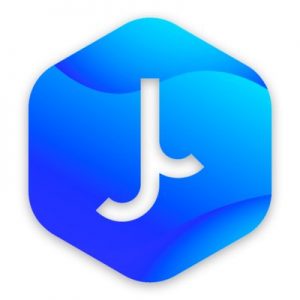 Jibrel Network faced various phishing attacks during the first week of its public token sale
Zug, Switzerland – December 11, 2017 – Hacken.io, a tokenized bug bounty marketplace driven by white hats, helped Jibrel Network neutralize phishing attacks that occurred during the first week of its public sale of the Jibrel Network Token (JNT), which began on November 17th.
Jibrel Network is the first decentralized protocol for storing and transacting traditional financial assets on the ethereum blockchain. On November 3rd, it was announced that Jibrel Network would protect tokenized assets with Hacken.
Ranging from exact replicas of its website to other iterations, Jibrel Network faced several types of phishing attacks in the first week of its ICO, which were neutralized by Hacken within three hours.
"'Our dedicated emergency team comprehensively addressed these phishing scams through best practices. In three hours, the scam attack on our partner, Jibrel Network, was neutralized," said Hacken CEO Dmitriy Budorin. "We believe security is a key area that cannot be overlooked, and Hacken are dedicated to ensuring that all of our partners are lawfully protected at all times."
"The connection between white hat hackers and the blockchain community is strengthening," said Jibrel Network co-founder Talal Tabbaa. "We want to nurture this relationship, and are grateful that Hacken was able to solve our problem so quickly. The highest level of security is our priority with digital financial assets, and we made the right decision with Hacken and its revolutionary model."
Focused on blockchain security, Hacken is the first custom-tailored decentralized token for cybersecurity professionals, and is based on the Ethereum platform.
Jibrel Network's public token sale runs through January 26th, 2018. To learn more, visit http://jibrel.network.
###
The Hacken Ecosystem is a community-based business organization consisting of the HackenProof bug bounty marketplace, Zero-day Remuneration Platform, Hacken Accelerator and Cybersecurity Analytics Center. The Hacken Ecosystem utilizes its own cryptocurrency HKN — a dedicated cryptocurrency for white hat hackers, to incentivize users to interact with its ecosystem. Hacken's vision is to launch a movement that in several years will become one of the main driving forces deterring and countering international cybercrime. For more information please visit: https://hacken.io
The Jibrel Network allows anyone to tokenize traditional real-world assets. Jibrel provides users with Crypto Depository Receipts (CryDRs) — the next generation of decentralized 'smart tokens' that are embedded with real-world rules and regulations. Investors can tokenize cash and money market instruments into CryDRs and sell them on-chain, benefiting from on-chain/ off-chain arbitrage. Jibrel facilitates institutional grade liquidity to flow into the crypto-economy in the form of cash and money market backed tokens, allowing decentralized autonomous organizations and funds to diversify their crypto-holdings into more stable assets. For more information please visit: https://jibrel.network