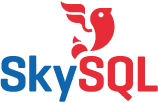 SkySQL, a Espoo, Finland-based global software vendor specializing in high performance open source databases, raised $20m in Series B funding.
Backers included Intel Capital, California Technology Ventures, Finnish Industry Investment, Open Ocean Capital and Spintop Private Partners.
Led by Patrik Sallner, CEO, SkySQL specializes in high performance MySQL and MariaDB. The company now intends to use the funds to develop the MariaDB open source project, support its community and user base worldwide, and develop commercial solutions for scaling the MariaDB database server.
It currently has over 350 customers in more than 30 countries worldwide including Booking.com, Craigslist, Disney, Electronic Arts, Fusion-io Google, Harvard University, HP and SAP.
The funding followed SkySQL's merger with Monty Program, the project behind MariaDB, in April 2013 that reunited the key members of the original MySQL AB team.
FinSMEs
27/10/2013
Related News
30/05/2012: SkySQL Raises $2.5M in Series A Funding