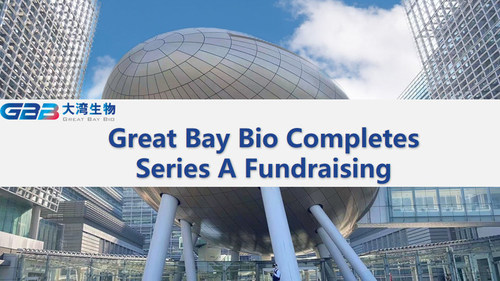 Great Bay Bio, a Hong Kong-based high-tech enterprise dedicated to applying artificial intelligence and other technologies in CMC bioprocessing, completed a near USD10M Series A funding.
The round was led by Proxima Ventures with participation from many new and existing institutional investors.
The company intends to use the funds to accelerate the global commercialization of its three AI-driven innovative bioprocessing platforms.
Led by Kingsley Leung, Co-founder and Chairman, GBB provides:
Klone4.0™, an AI-enabled cell line selection platform,
AlfaStaX®, an AI-enabled cell line stability prediction platform and
AlfaMedX®, an AI-enabled cell culture media development platform.
Currently, Klone4.0TM, AlfaStaX®, and AlfaMedX® have been commercially validated to show improvements in the efficiency of bioprocess development whilst reducing the risk of R&D. Cell line development is a key step in bioprocessing, Klone4.0TM can pinpoint and select high-yield monoclones within 4 hours. AlfaStaX® adopts innovative AI algorithms to accurately predict a cell line's stability at 90 days of passage by only using 2 weeks of real-time cell images of candidate cell lines. AlfaMedX® uses big data mining, deep learning, and transfer learning to construct media formulation models, replacing traditional DOE and metabolic analysis to develop customized cell media formulations, reducing development time and cost.
Since the launch of each platform, multiple partnerships have been reached with domestic biopharmaceutical companies, MNCs and CDMO platforms.
FinSMEs
01/12/2021