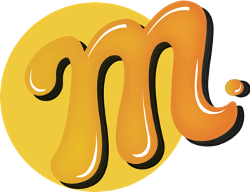 Mustard, a Los Angeles, CA-based elite-level motion analysis app for broad athletics coaching, raised $1.7m in funding.
Backers included Shasta Ventures, Intersect VC, and angels such as David Novak (founder and former CEO of YUM Brands), Mike Dixon (Managing Partner of Transformation Capital and former longtime Sequoia Capital Partner), Drew Brees (NFL all-time great and humanitarian), Nolan Ryan (MLB Hall of Famer), and Reid Ryan (former MLB Executive).
The company will use the funds to enhance its AI technology and application suite, to expand into additional sports, and to build out an elite and mental performance training platform for all athletes.
Founded by MLB and NFL throwing coach, Dr. Tom House, mental performance coach Jason Goldsmith, entrepreneur and former minor league pitcher Rocky Collis, and former professional QB Luke Collis, Mustard is launching with an app that provides baseball pitchers of all levels with motion analysis and personalized instruction that takes the guesswork out of getting better. The motion analysis app leverages algorithms created from the most extensive biometrics database in the world, collected over 40+ years, to provide athletes of all levels prescriptive personalized programs. 
In addition to the founders and world-class investors, the company launches with advisors across multiple sports and industries, including: 
Mia Hamm (all-time-great soccer player, 2x Olympic Gold Medalist and 2x Women's World Cup Champion), 
Meghan Klingenberg (NWSL star and 2015 Women's World Cup Champion), 
Fred Whitfield (longtime successful sports executive), Mike Candrea (the winningest NCAA softball coach of all time), 
Anson Dorrance (Women's World Cup Champion coach and the winningest NCAA soccer coach of all time), Kevin Kirk (the reigning PGA of America Coach of the Year), 
Tom Penn (co-owner and immediate past President of LAFC),
Dr. Meng Law (a nationally leading Professor of Neurology and Radiology at USC), 
Adam Dedeaux (disciple of Tom House and throwing coach to numerous NFL QBs), and
Founding Advisor Steve Nelson (co-founder and launch CEO of Carbon3D).
Starting today, users can sign up for early access to beta testing on the company's site at  teammstrd.com
FinSMEs
08/09/2020