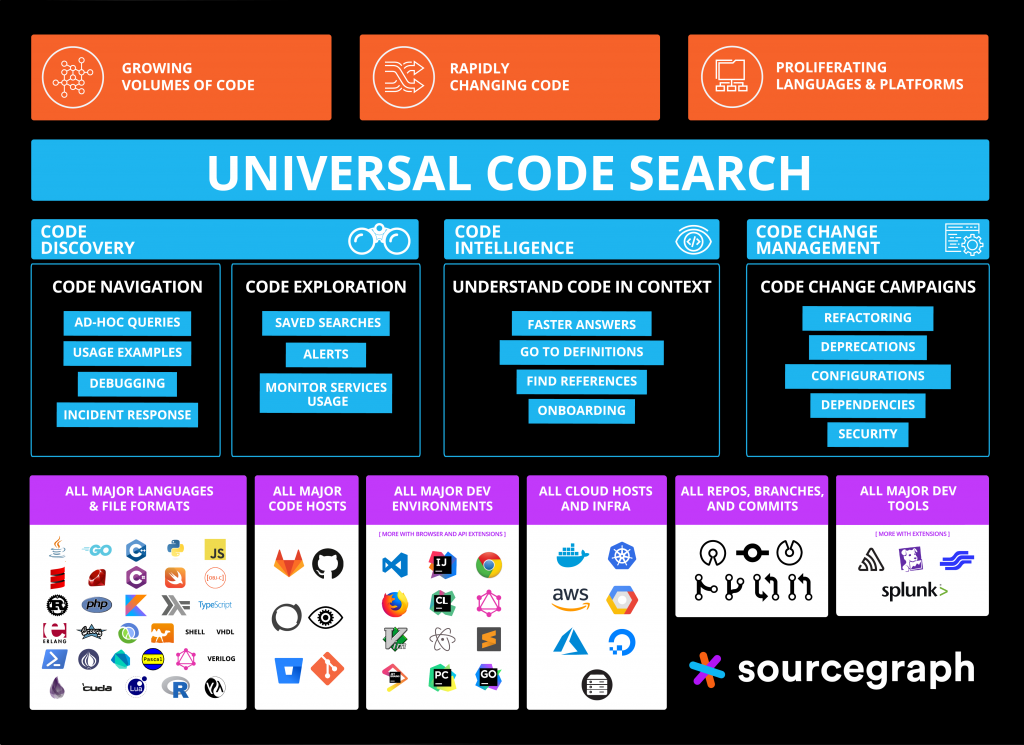 Sourcegraph, a San Francisco, CA-based Universal Code Search company, secured $23m in Series B funding.
The round was led by Craft Ventures with participation from earlier investors Redpoint Ventures, Goldcrest Capital and others.
The company intends to use the funds to continue to expand operations and its business reach.
Led by Quinn Slack, CEO and co-founder, Sourcegraph provides Sourcegraph Universal Code Search which enables developers to explore and understand all code, everywhere, improving developer productivity with code navigation and contextual code intelligence. Universal Code Search ties together information from many tools, repositories on your code hosts to dependency relationships among your projects and application runtime information.
Universal Code Search's core capabilities include:
– Code search: the task of all developers to quickly find, understand and change all of the code that they are responsible for — including the activities of code discovery, code intelligence and code change management.
– Code navigation: guided travel to find specific code via ad-hoc query.
– Code exploration: find both known and unknown code, with code intelligence providing the contextual understanding.
– Code discovery: navigate, explore and understand the code you are looking for, even if you didn't know it existed.
– Code intelligence: display and share additional contextual information around code.
– Code change management: automate large-scale code changes with campaigns.
FinSMEs
03/03/2020