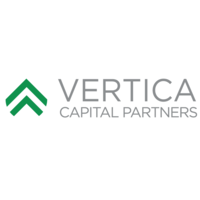 Vertica Capital Partners, a NYC-based private equity firm, closed its $205m maiden fund.
Vertica Capital Partners I's Limited Partners include a broad base of software entrepreneurs, university endowments, charitable foundations, family offices, pension funds, funds of funds, and other financial institutions.
Co-founded by Vitaly Vorobeychik and Philip Vorobeychik alongside leading software entrepreneurs and also led by Stephen Hoey, Chief Financial Officer, Vertica Capital Partners is a growth-focused private equity firm exclusively focused on investing in a small number of growth-stage software companies to provide them with unique resources to grow.
Prior to Vertica, Vitaly Vorobeychik oversaw software investments at Meritage Group, a $10 billion fund. Philip Vorobeychik is a former board member at Kaseya, Thycotic, Tricentis, N2W, Spanning, Cloud Apps, Resolve Systems, QASymphony, LiveAction, FireMon, CloudBolt, CoreView, and Devo.
FinSMEs
03/03/2020