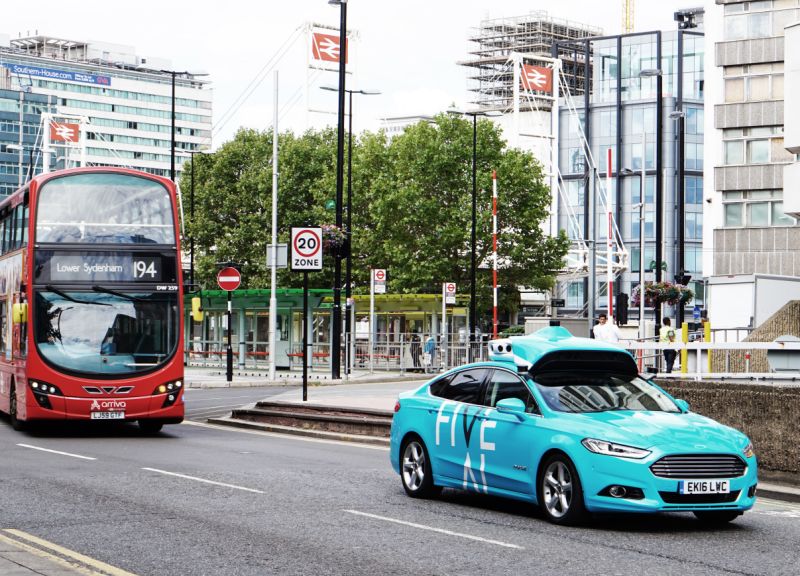 Five, a London, UK-based self-driving company, raised $41M in Series B equity funding round.
Backers included new investors Trustbridge Partners, Direct Line Group and Sistema VC and existing investors Lakestar, Amadeus Capital Partners, Kindred Capital and Notion Capital. In conjunction with the funding, Gus Park, MD of Motor Insurance at Direct Line Group, joined Five's board.
The company, which has raised $77M to date, intends to use the funds to continue to expand operations and advance its development efforts.
Five began developing its approach to self-driving technology in 2016, and a year later secured the lead role in StreetWise, a UK government-aided development program in which Direct Line Group also contributed. Over three years, the company's expert team developed a high functionality self-driving system for mixed-use urban public roads. In 2019, the technology was demonstrated over hundreds of rides driving autonomously over a 19km route in London.
Five's work in building a self-driving system has led to understanding of how to develop and assure safety-critical software that encounters and interacts with complex and changing objects, behaviours and environments in the real world. In consequence, the team – led by Stan Boland, CEO – began building cloud-based platforms alongside its software to address the most complex challenges it encountered in the process of development and assurance.
The capital will be used to productize offline cloud-based development platforms alongside high-value components of Five's online vehicle software. Together, these will provide global partners with the means to bring performance and engineering certainty to their self-driving programs and deliver the assurance evidence required for their safety cases, both of which will be essential for meaningful public road deployments and the widespread commercialisation of self-driving technology.
Five currently has eight fully equipped self-driving vehicles, each provisioned with tens of sensors and processing power at supercomputer levels. Its largest facility is in Cambridge, UK.
FinSMEs
04/03/2020