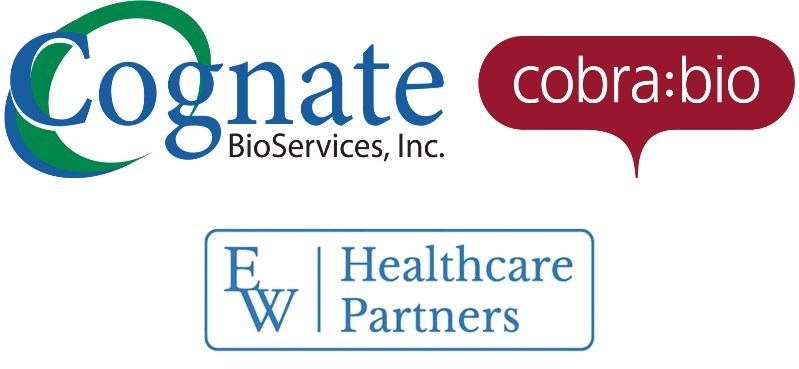 Cognate BioServices, a Memphis, Tenn.-based contract development and manufacturing organization (CDMO) specialized in cell and cell-mediated gene therapy products, closed a Series B funding round of undisclosed amount and completed the acquisition of Cobra Biologics, a UK- and Sweden-based CDMO specialized in providing development and manufacturing services for plasmid DNA and viral vector.
Existing shareholder EW Healthcare Partners and its co-investors led the investment in Cognate and the financing for the acquisition of Cobra, with participation from Medivate Partners.
With the addition of Cobra's specialized expertise in plasmid DNA, viral vectors, protein and microbiota, from development to fill-finish, Cognate is positioned as a global services provider to deliver drug development and manufacturing solutions to the cell and gene immunotherapy and regenerative medicine industry around the world. Cobra Biologics has cGMP facilities in the UK and Sweden.
Led by J. Kelly Ganjei, CEO, Cognate is focused on providing a broad range of commercialization services to regenerative medicine, cellular immunotherapy and advance cell therapy companies. The company provides a combination of custom services to companies across all points of clinical and commercial development specializing in mid to late stage clinical trials and supporting clients through product scale-up into commercial manufacturing. Cognate applies the knowledge and expertise of its business, scientific and technical teams to develop autologous and allogeneic products across multiple cell-based technology platforms from start to finish. The company operates an 80,000+ square foot manufacturing facility located in Memphis, TN, and a dedicated development facility in Baltimore.
Cobra Biologics is an international advanced therapy CDMO with GMP approved facilities in both Sweden and the UK. The company offers a broad range of integrated and stand-alone services for both the clinical and commercial market.
FinSMEs
28/01/2020