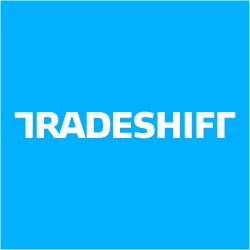 Tradeshift, a San Francisco, CA-based supply chain payments and marketplaces, acquired Babelway, a cloud integration technology platform.
The amount of the deal was not disclosed.
Led by Francois Van Uffelen, Babelway has provided a standardized way large businesses to connect disparate systems with speed. Now, the company has joined forces with Tradeshift's business commerce platform, enabling any business in the world to connect to digital global trade. Babelway's technology will now be offered as Tradeshift Link.
Tradeshift Link allows banks and third-party app providers to connect to the Tradeshift network to offer financial solutions such as financing and early payment services, accelerating the integration of disconnected systems used for B2B buying, paying, and selling.
Led by Christian Lanng, CEO and founder, Tradeshift provides supply chain payments solutions and marketplaces to allow buyers and suppliers to digitize all their trade transactions, collaborate on every process, and connect with any supply chain app.
More than 1.5 million companies across 190 countries use Tradeshift to process over half a trillion USD in transaction value.
FinSMEs
27/12/2018