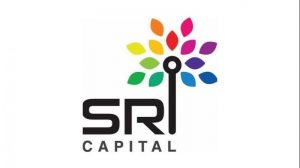 SRI Capital, a Philadelphia, PA and Hyderabad, India-based early stage venture capital firm focused on funding innovative startups primarily in the US and in India, launched its $100M fund focused on tech opportunities in the US and India.
Anchored by a $20M commitment from the family office of Sashi Reddi, SRI managing partner, the fund is raising capital primarily from investors in the US and Europe. Additional partners include Doc Parghi, based in Philadelphia, as well as two advisory partners based in India, to be announced.
The fund will typically invest $1M to $3M in a startup, with the potential to invest in future funding rounds to support the growth of the company. It expects to complete six to eight investments annually.
Utilizing this US-India model, SRI Capital has backed over 15 startups over the last five years, with investments including:
– ThinCI, a chip company for autonomous driving that recently raised over $20M from Japanese auto supplier Denso and industry veterans; and
– PhenomPeople, a recruitment SaaS offering, leveraging social media and machine learning, that recently raised $22M from multiple investors, including Sierra Ventures and AXA Ventures.
SRI also backs startups founded by entrepreneurs who have studied and/or worked in the US and relocate to India to launch their companies. Some examples are: – YuppTV, an OTT player for Indian content that recently raised $50 M from Emerald Ventures, a media fund backed by KKR;
– HealthifyMe, a healthy lifestyle startup that raised nearly $20M from IDG Ventures, Samsung NEXT, Sistema Asia Fund, Inventus Capital, Blume and others; and
– FabHotels, founded by two Wharton MBAs who relocated to India to launch one of India's leading budget hotel brands, which recently raised $25M from Goldman Sachs.
To date, the fund has completed three investments including, IndianMoney, LetsMD, and Sports Flashes.
FinSMEs
26/07/2018