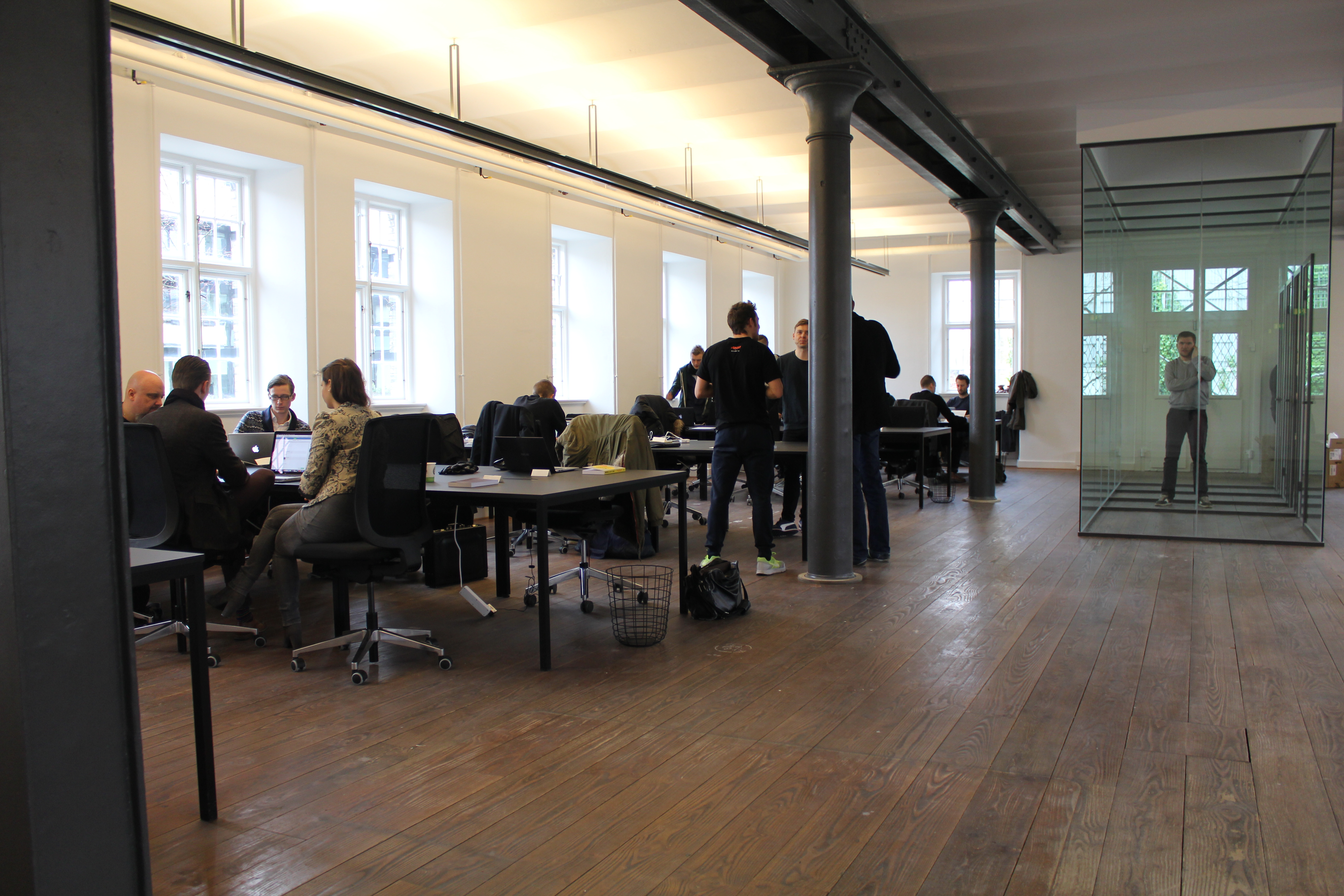 A tech startup house with the target to create a full ecosystem has just opened in Copenhagen.
At its 3,000 square meter former naval facility by the harbor area in the Danish capital, Rainmaking Loft can host 300 entrepreneurs while additional seats are reserved for business angels and industry specialists.
On one hand, among the first startups moving in are Raizers, an equity crowdfunding tool; Snaplytics, an analytics platform for Snapchat; and AppMonk, which focuses on self-development apps. On the other hand, Kim Tosti represents BAC, a network of more than 60 business angels at the hub.
Run by the private company Rainmaking that has specialized in optimizing startups since 2006 and led by Managing Director Kristian Justesen, Rainmaking Loft provides residents with access to in-house services including a hotel room, an arcade hall, and a coffee shop. The top floor serves as an event space overlooking the old Holmen area to the East of the city.
Rainmaking Loft will also arrange pitching competitions and workshops that promote the knowledge exchange between residents, corporates, and VCs.
Corporate partners include Tesco, Amazon, Google, and Microsoft BizSpark.
FinSMEs
04/03/2015