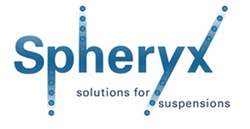 Spheryx, Inc., a New York, NY-based analytical services and instruments company, completed a seed round financing.
The amount and the names of the backers remained undisclosed.
The company intends to use the funds for product development and general business expenses for the commercialization of its technology.
Led by David Grier, Professor of Physics at New York University, Director of NYU's Center for Soft Matter Research, Dr. Laura Philips, CEO, and newly added David B. Ruffner, Director of Analytical Services and Research Scientist, Spheryx provides technology with Total Holographic Characterization™ capabilities.
The proprietary platform, based on holographic video microscopy, enables the real-time, sub-microscopic characterization of multi-component colloidal materials. Applications include research and development, quality assurance and manufacturing process control across a broad spectrum of industries.
FinSMEs
04/03/2015