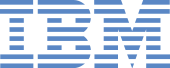 IBM (NYSE: IBM) acquired Fiberlink Communications, a Blue Bell, Pennsylvania-based mobile management and security company.
Financial terms were not disclosed.
With Fiberlink's MaaS360 cloud-based offerings, IBM will expand its bring your own device (BYOD) capabilities to deliver a complete mobile management and security solution through IBM MobileFirst, which includes trusted transactions and security intelligence capabilities for mobile apps, users, content and data.
MaaS360, which is being used across a variety of industries worldwide including financial services, healthcare and manufacturing, will become part of IBM's Software as a Service (SaaS) portfolio of more than 100 cloud services. It will enable IBM to offer either cloud-based or on-premise mobile device management (MDM), mobile content management (MCM), and mobile application management (MAM) including containerization.
Fiberlink was led by Jim Sheward, CEO.
FinSMEs
15/11/2013