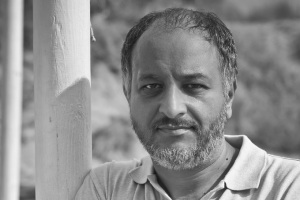 Nicola Mattina is a well-known mentor, advisor, blogger and thinker on the Italian startup scene. Now he is focusing on Stamplay, an innovative and ambitious project. I personally contacted him to know something more about it. He joined us and this is the result of our chat.
FinSMEs: Hi Nicola, very nice to meet you. Can you tell me a little bit more about you?
Nicola: Hi Ermanno, nice to meet you. I usually work with startups being an advisor at Enlabs, the Rome-based business incubator, a mentor at Wind Business Factor, and the Director of the Rome chapter of the Founder Institute. From 2009 to 2011, I directed Working Capital, the initiative of Telecom Italia.
FinSMEs: Now Stamplay. How did you came up with the idea to create it?
Nicola: Stamplay is the result of a one-year-long exploration path. We started from a simple verification of reality: the advancement of digital media has led to value destruction of advertising. The price of online advertising is dramatically lower than traditional advertising. In this new contest, it is natural for brands, agencies and publishers to try alternative paths, often ending to launch campaigns requiring ad hoc software.
But without the proper know-how and with small budget to create the software, agencies have to rely on service providers, risking of having time to create and test a really performing solution.
FinSMEs: So, what's Stamplay?
Nicola: Stamplay is a platform that allows users to create web apps with no coding or server configuration skills. It is a solution dedicated to designers to enable them to develop and manage software needed for marketing and communication campaigns, becoming independent from programmers.
We are not developing a tool to create web sites or blogs. In these fields, several solutions such as come WordPress, Wix o SquareSpace are already on the market and we would have no chances to emerge, actually.
Anyways, we adopt the same thinking of these players: since a web designer, using these solutions, can create a web site by himself, similarly, using Stamplay, he can create apps in a few clicks.
FinSMEs: Which stage are you now?
Nicola: We are in the development stage. We got here, to the current version of Stamplay via a hard working path, in which we have constantly debated and asked for advice to clients, experts and investors, as well. We know customer development and lean startup methodologies, as I teach them to would-be entrepreneurs.
Today, we can say that customer development activities have allowed us to complete a product that designers want to use, given the fast growing number of subscriptions to access to our private beta from across every part of the planet. Our business is based on a scalable subscription model, which we have reached by progressive adjustments, treasuring advices from entrepreneurs and venture capitalists we have met during the development stage.
FinSMEs: Can you tell me a bit more about your team?
Nicola: My co-founder, Giuliano Iacobelli, has set up a team of young, brillant software engineers but we are too small at the moment. We need to continue to grow to go to market by one year, through a free beta, which will allow us to consolidate the technology.
FinSMEs: Are you seeking funds?
Nicola: Yes, we are. We offer a business to business service, which means that startup costs are higher than in the case of consumer services: reach the commercial release means to grant well defined service levels to clients and adopt proper strategies to avoid inefficiencies and breakdowns.
Given the above, we are seeking investors who can help us reach the commercial version of Stamplay and can work side by side during the next twelve months with money and their expertise and network.
For our seed round, we aim to raise a huge amount in comparison with the Italian current standards but we prefer considering ourselves as a European startup.
FinSMEs: ….future plans?
Nicola: We plan to build a global company able to grow fast and make its founders, employees and investors happy.
To this end, we intend to relocate the business and part of the team to the UK, maintaining the software development team in Italy. This mainly for two reasons: on one hand, we don't want to focus only on Italian clients. On the other hand, we want to increase our opportunities to raise a Series A round to compete with the best performing startups in the sector.
FinSMEs
16/04/2013