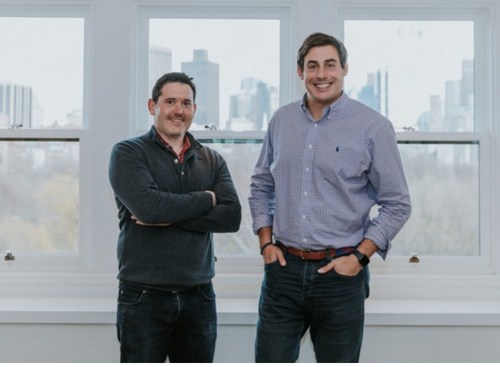 Halo, a Chicago, IL-based provider of an R&D collaboration platform, raised $2.6M in Seed funding.
Backers included:
Asymmetric Capital Partners, founded by Rob Biederman, Co-founder, Chairman and former co-CEO of Catalant, a Boston-based marketplace of consultants;
Village Global, an early-stage fund backed by tech luminaries, including Jeff Bezos, Bill Gatesand Reid Hoffman;
Anne Wojcicki, Co-founder and CEO of 23andMe;
AirAngels, an angel group founded by Airbnb alumnus and product expert Lenny Rachitsky;
Conrad Irwin, Co-founder and CTO of Superhuman;
Rachel Hepworth, Marketing Chief at Notion;
and others.
The company intends to use the funds to grow the team; develop additional collaboration features and tools; and continue to expand its network of scientists around the world.
Led by CEO Kevin Leland, Halo is an R&D collaboration platform where companies and scientists join forces to solve hard problems and bring new innovations to market. On the platform, companies scout for novel technologies, develop relationships with the scientists behind them and fill their innovation pipelines.
It consists of three parts:
a network of scientists at universities, national labs and startups
a marketplace of scientific partnering opportunities with companies
and a suite of software tools that enable corporate R&D teams to more efficiently collaborate both internally and externally
Companies create an R&D partnering page on Halo where they post Requests for Proposals (RFPs) for specific needs or Open Calls around general areas of interest. For each partnering opportunity, companies include resources that can be made available to the scientist, such as funding, expertise, technologies, facilities, data and compounds. Scientists submit short, non-confidential proposals in response to each RFP or Open Call, and companies select which projects to advance into a collaboration. Every scientist profile and proposal a company receives becomes part of a searchable, private content library, enabling corporate R&D teams and scientists to stay in touch and build relationships over time. To date, companies on Halo have posted RFPs on a range of topics, including sustainable packaging, technologies that make tap water safe for dialysis treatment, and diagnostics for rare diseases.
Halo works with leading companies across diverse industries, including biopharma, medical devices, consumer goods and agriculture.
FinSMEs
21/09/2022