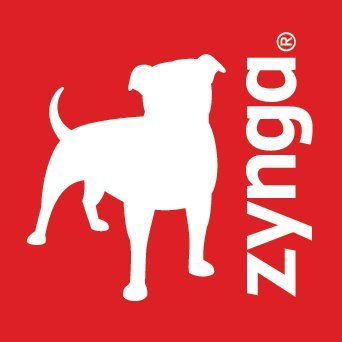 Turkish games developer Rollic, an ancillary company of Zynga, has acquired mobile game studios ByteTyper, Creasaur Entertainment and ZeroSum.
The studios will reinforce Zynga's mobile game development market share, by offering fresh and innovative content to its consumers.
Although the details of their financial agreement and purchase conditions were not divulged, what's certain is that the company will gain a great competitive advantage within its market. By using its newly-acquired assets, Rollic will be able to generate unique content in-house that will be easily accessible to its avid players. all studios will carry on developing unique mobile titles in-house under the Rollic mother company. All three studios have a solid professional relationship with Rollic, having previously worked on projects involving games publishing games through developers.
A Word From Rollic's Co-Founder
Being the brains behind such innovative and visually appealing games, it is really no wonder Rollic's co-founder Burak Vardal expressed his excitement about this merger. These studios' technical skills coupled with great creativity, is really like you've hit the progressive jackpot in the online gaming world.
Vardak commended the great technical skill and savviness of the studios, and their capacity to construct such fantastic products further the company's strategic vision and potential. Moreover, said expansion of their in-house network of creative developers assists live services with continuous creative modernisations, while adding to their ever-growing portfolio of inventive games.
Innovative Developers Coupled With Creative Content
Such acquisitions further bolster the Rollic's company expansion strategy, where their in-house network of innovative developers will be able to support live services with continuous creative updates, while simultaneously building an already extensive portfolio of contemporary games.
To name a few examples of Rollic's collaboration with these studios; Touchdrawn was created by ByteTyper studio, Money Maker 3D and Hit Guys were invented by Creasaur Entertainment, and Barista Life, Long Nails 3D and Off-Road Race were developed byZerosum.
Exciting and Fruitful Times Ahead
Last year, Zynga bought a major share in Rollic for the whopping pricetag of $180 million (£135m/€157m), achieving a pivotal position in the mobile game development sector. In a recent announcement, Zynga reported a net loss of $41.7m for the third quarter of its 2021 financial year, despite reporting a record revenue and bookings for the same period.
The acquisition of Rollic, and the triple purchases of these studios, are overshadowed by another of Zynga's acquisition of Turkish game producer Peak, for the staggering figure of $1.8 billion. Zynga has made several acquisitions this past year, which include the purchase of ad platform Chartboost for $250 million last May.
The firm has not concentrated on profitability through which might be part of their overall business strategy of wanting to secure more valuable assets that would allow the company to ultimately "explode" as it presses the brakes on the acquisitions' front to focus on its endgame.