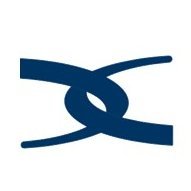 Crosslink Capital, a San Francisco, CA-based early-stage venture capital firm with over $1.3B in assets, closed its ninth flagship venture capital fund, Crosslink Ventures IX, at $350M.
Limited Partners in the new fund include both new and existing investors.
As an investor in innovators such as Coupa, Personal Capital, ServiceMax, Vungle, Chime, Molekule and Weave, Crosslink remains committed to investing in early-stage (Seed and Series A) technology companies and supporting them at every stage of their growth. It will be led by Matt Bigge Eric Chin, David Silverman, and newly promoted partner Phil Boyer.
A core element of Crosslink's strategy is its commitment to alpha, an invite-only networking group of more than 2,000 founders, CEOs and influencers who are passionate about the next generation of technology. Alpha's mission is to build the premier peer to peer networking forum in the startup community, connecting entrepreneurs and leaders through more than 50 annual forums and highly curated events where they can engage in meaningful, candid dialogue and build deep relationships with their peers.
FinSMEs
21/01/2021