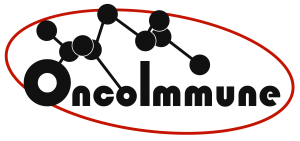 OncoImmune, Inc., a Rockville, Md.-based clinical-stage biopharmaceutical company, completed a $56m Series B equity financing.
The round was co-led by HM Capital and a blue-chip investor. Existing investors, 3E Bioventures Capital and Kaitai Capital, as well as additional new investors, GBA Fund and GF Xinde, also joined the round.
The company will use the proceeds to support its novel therapeutic programs in late stage clinical trials and to expand its product pipeline.
Led by Yang Liu, PhD, Founder, CEO and Chairman, OncoImmune is actively engaged in the discovery and development of novel immunotherapies for cancer, inflammation and autoimmune diseases.
The company currently has two Phase III clinical programs to evaluate its lead product CD24Fc, a first-in-class biologic, in protecting against immune destruction in severe and critical COVID-19 patients in one trial, and in leukemia patients that are prone to acute GVHD after receiving allogeneic hematopoietic stem cell transplant in the second trial.
The COVID-19 Phase III trial has been initiated in 17 medical centers nationwide and is enrolling severe and critical COVID-19 patients that either require supplemental oxygen support or high flow oxygen non-invasive ventilation, in addition to ICU patients requiring invasive mechanical ventilation. The trial plans to enroll over 270 patients and is near its enrollment target with topline readouts expected soon.
FinSMEs
10/09/2020