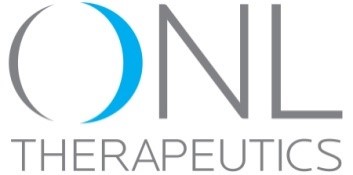 ONL Therapeutics, Inc., an Ann Arbor, Mich.-based biopharmaceutical company developing novel therapies for protecting the vision of patients with retinal disease, closed on $46.9m in a Series B financing round.
The round included new investors Bios Partners, which led the round, Johnson & Johnson Innovation – JJDC, Inc., Kaitai Capital, PSQ Capital, and Michigan Capital Network Venture Fund III. Existing investors that participated in the round include ONL Therapeutics management, InFocus Capital Partners, ExSight Ventures, the University of Michigan's Michigan Investment in New Technology Startups (MINTS) program, Western Michigan University's Biosciences Research & Commercialization Center, and the Capital Community Angels.
Stella M. Robertson, Ph.D., co-founder of Bios Partners and a former vice president in research & development at Alcon Laboratories, and Bill Burns, former CEO of Encore Vision, will join the board of directors of ONL Therapeutics.
This funding supports the completion of a Phase 1 study in retinal detachment with ONL's lead compound ONL1204. In addition, the capital will advance ONL1204 in two chronic indications, glaucoma and dry age-related macular degeneration. ONL1204 will be used in a Phase 1b study for open angle glaucoma, a Phase 1b study in dry age-related macular degeneration and a repeat dose toxicology study to support an accelerated plan for chronic dosing in several retinal diseases.
Led by David Esposito, chief executive officer, and David Zacks, M.D., Ph.D., co-founder and chief scientific officer, ONL Therapeutics is a biopharmaceutical company committed to protecting and improving the vision of patients with retinal disease via novel technology designed to protect key retinal cells from Fas-mediated cell death. ONL is developing a platform of products for use in a wide range of blinding diseases, including retinal detachment, glaucoma, AMD, and IRD.
ONL1204 is a novel, small molecule Fas inhibitor designed to protect key retinal cells, including photoreceptors, from cell death that occurs in a range of retinal diseases and conditions. Death of these retinal cells, through both direct and inflammatory signaling pathways, is the root cause of vision loss and the leading cause of blindness. The company's ONL1204 development program focused its first indication on the treatment of retinal detachment, a condition for which the compound has been granted orphan drug designation by the United States Food and Drug Administration (FDA). Clinical trial plans were focused first on the acute indication of retinal detachment, with continuing preclinical work occurring to enable clinical trials in other disease indications, including glaucoma, age-related macular degeneration (AMD), and inherited retinal degeneration (IRD; also known as retinitis pigmentosa).
FinSMEs
24/12/2020