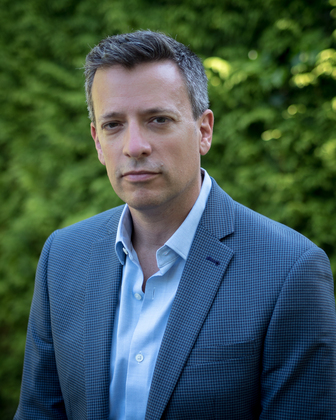 Venture capitalist Chris Kape – founder and President of Vancouver's JAMCO Capital, an early stage venture capital and consulting firm serving early-stage companies in the gaming, high tech and wellness industries — continues to make smart deals that deliver results.
One of his biggest accomplishments took place in Q4 2018, when he sold Las Vegas-based Don Best Sports Corporation ("Don Best"), a leading global supplier of real-time betting data and pricing for North American sporting events, to Scientific Games Corporation ("SG" or "Scientific Games"), a publicly traded corporation, that provides gambling products and services to lottery and gambling organizations across the globe.

We recently spoke with Chris Kape about the deal and his experience in the gaming industry.

What are the implications of this deal, and how does it benefit Scientific Games?

Chris Kape: The deal expanded Scientific Games' ("SG") business-to-business ("B2B") sports betting offerings by adding powerful new capabilities to the company's one-stop shop for sportsbook solutions. Don Best's trading platform and expertise, combined with SG's OpenBetplatform, further enhanced SG's world-class sports betting solution for the expanding U.S. market and beyond.

Don Best is a trusted provider and recognized industry brand with more than 20 years of experience in the sports betting space. Now part of Scientific Games' digital division, Don Best's expertise has enabled SG to post more efficient betting lines, track more than 100 worldwide leading sportsbooks' lines and odds and provide tailored content solutions to meet the needs of sportsbook operators. In short, the combination brought top-tier sportsbook operating experience together with the leading U.S. sports trading, data and pricing platform. Together with SG Digital's Operations team, the Don Best team is now powering growth for customers worldwide by smoothly combining day-to-day sportsbook logistics with state-of-the-art trading technology.

What is your previous history with Don Best Sports, and why did you decide to sell it?

Chris Kape: Don Best was acquired in 2008 under JAMCO Capital's umbrella and grew therein for just about ten years until it was sold. It started as a subscription-based model that sold data generated by a team of 40 sports industry veterans who provided continuous updates regarding all covered professional matches and competitions in the United States. This enabled customers, essentially any sportsbook worldwide, to effectively track and determine proper pre-match betting lines for use in pricing.

Since Don Best already aggregated and displayed odds published by more than 100 sportsbooks around the world on a real-time basis, its leadership thought of expanding the subscription-based model into other areas – including raw data feeds via XML. This initial expansion worked so well, that it quickly expanded Don Best's offering further into other areas such as in-play odds and managed trading solutions, all of which added to revenue, profit and headcount over the 5 years leading up to the sale to SG.
Once the US Supreme Court overturned the Professional and Amateur Sports Protection Act (PASPA) in 2018, it paved the way for states to legislate their own forms of sports gambling, which had already been happening in Nevada – one of the states that opted out of the PASPA act when it was passed. Since Don Best was a global market leader in sports betting products and services, based in United States, it found itself in an enviable position when this law was overturned and quickly became a sought-after asset with multiple suitors looking to acquire the business; SG came out ahead of the pack with a win-win for both sides. They're a top company in the industry, and now have additional capabilities that will position them for even greater success.

JAMCO Capital has strong expertise in the gaming area as proven by previous successes. What about the industry attracts you and keeps you engaged?

Chris Kape: It's an exciting and profitable industry with very strong potential for continued growth – and it keeps expanding into new territory such as legalized US sports betting and eSports. There was a time when, if you wanted to engage in gaming, there were casinos or betting parlors in relatively few places to which you had to travel and be physically present. The Internet changed all that in a major way. Now, you can place bets from virtually anywhere in the world, at any time, through a mobile device. People have embraced this technology with ease and the industry has grown for the last 20 years as a result.

From our inception, JAMCO Capital focused on investing in the high tech and gaming spaces and has benefitted from good returns as a result of betting on businesses with great potential, and — most important — smart, solid management. We're now well-regarded for our expertise in these spaces and have been able to complete several significant exits over the last 3 years, including Don Best Sports, Rapid Tote and Revols.
Also, given our expertise in gaming, and with changes that were made to the above-mentioned U.S. laws that relate specifically to sports betting, there are ample opportunities that JAMCO Capital continues to pursue.
Do you see eSports taking over in popularity versus traditional sports? Chris Kape: That's an interesting question. When eSports wagering first emerged, people either didn't know what it was or they laughed about it. Now, no one in the gambling industry is laughing at it – they are embracing it. Many video game publishers are responding to the uptick in interest, and in many places where sports betting is ubiquitous, there's an indication that more than half of all wagering since the start of the coronavirus pandemic has been on e-sports.

So, to more succinctly answer the question, during the pandemic, eSports has taken over in popularity versus traditional sports when it comes to gross gaming revenue generated. This is only as a result of the shutdown of almost all global (traditional) sporting events. In a non-pandemic environment however, where traditional sports matches are played, I do not think eSports will ever be as large when it comes to gaming dollars generated – but it will be significant enough to be important.

All that being said, eSports is here to stay and I predict the industry will grow further in popularity in the coming years. It is definitely an exciting area of gaming to be a part of these days.

How positive are you for the future of the online gaming industry?
I don't think that there is a question the industry will continue to thrive for the foreseeable future. We've experienced a dramatic shift in in consumer behaviour as a result of the pandemic. With no live sports, sports betting shifts to online esports betting or online casino games, or online poker – but the revenue keeps flowing in, one way or another.