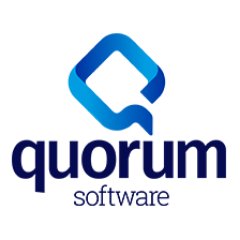 Quorum Software, a Houston, TX-based digital transformation company for the oil and gas industry, EnergyIQ, a Denver-based provider of well master data management software applications.
The amount of the deal was not disclosed.
The acquisition expands and strengthens Quorum's oil and gas software and services portfolio with the leader in well lifecycle data management for upstream exploration and production (E&P) companies.
EnergyIQ's master data management solutions enable E&P companies to operate efficiently by providing insights from integrated data. Powered by a SaaS-based platform, the company's solutions have been used by midsized to large E&P companies alike.
Led by Steve Cooper, CEO and founder, EnergyIQ synchronizes proprietary and public data across all systems of record and stages throughout the lifecycle of a well. The platform creates a comprehensive picture of a well that expands the usage of data throughout an organization, providing value to users across all departments by de-risking decision making through information.
Led by Gene Austin, chief executive officer, Quorum provides integrated solutions for its customers' core processing demands across the upstream, midstream and downstream segments of the oil and gas value chain. The company's portfolio of innovative software addresses a broad spectrum of energy companies' needs, from operations to accounting, plant management, and financial forecasting. Quorum provides its solutions to the largest oil and gas producers in the United States, and its technology powers 80,000 miles of pipeline and accounts for 80% of all natural gas processed in the U.S.
FinSMEs
19/02/2020