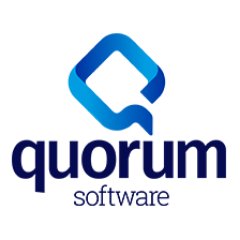 Quorum Software, a Thoma Bravo portfolio company and the leader in digital transformation for the oil and gas industry, acquired Landdox, a provider of cloud-first land technology solutions.
The amount of the deal was not disclosed.
With the acquisition, Landdox will enhance Quorum's capabilities through speed of innovation, adaptable business processes, and open software integration.
Landdox's cloud-native architecture enables customers to innovate via self-service tools—customizable templates, user-defined provision and obligation tracking, and the ability to model any agreement or asset at scale— that make it easy to configure processes to adapt to the changing needs of the business. Finally, the company supports integration with a secure API that can be activated in minutes, without IT overhead or ongoing support.
Led by Gene Austin, chief executive officer, Quorum
Landdox will become a key component of Quorum Upstream On Demand, a multi-tenant SaaS suite designed for upstream companies.
Upstream On Demand solutions include:
Land Management – Buy, sell, and manage leases and agreements with integrated land management and GIS delivered in the cloud.
Accounting – Accelerate answers for critical business decisions with purpose-built, cloud-based accounting for oil and gas.
Well Lifecycle Reporting – Report drilling and completion operations, track field costs, and analyze performance with cloud-based well lifecycle reporting.
Production Operations – Increase field productivity and decrease LOE with a single cloud-based solution for SCADA, field data, and production allocations.
SCADA – Predict, prevent, and resolve issues faster with cloud-based software for real-time SCADA data, alarms, and well performance.
Document Management – Accelerate productivity with cloud-based document management to store, organize, and access all oil and gas documents online.
Landdox will serve as the land management foundation for the next phase of Quorum Upstream On Demand, which more than 600 companies use to power their oil and gas business operations.
Quorum offers a portfolio of finance, operations and accounting software that empowers energy companies of all sizes The myQuorum software platform delivers open standards, mobile-first design and cloud technologies to empower innovation at the speed of thought.
FinSMEs
05/10/2020