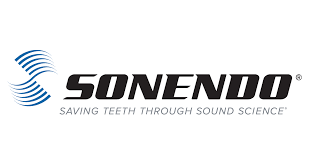 Sonendo, Inc., a Laguna Hills, CA-based dental technology company, raised $85m in financing.
The round was led by EW Healthcare Partners, with participation from Redmile Group, ArrowMark Partners, and Broadfin Capital and existing investors General Atlantic, Orbimed Advisors LLC, Meritech Capital Partners, CVF LLC, NeoMed Management, Perceptive Advisors, JMR Capital, SEB Private Equity, and Security Pacific Finance. Brooks Andrews, a Partner with EW, will be joining Sonendo's Board of Directors.
Founded in 2006 by Fjord Ventures, and led by Bjarne Bergheim, President, and CEO, Sonendo is developing innovative technologies for dentists. Its flagship technology, the GentleWave® System, presents an alternative to traditional root canal treatment and a departure from the standard file-based techniques of cleaning root canals. Over 300,000 patients have now been treated with the GentleWave System.
Sonendo is the parent company of TDO® Software, a developer of endodontic practice management software, designed to simplify practice workflow. TDO software integrates practice management, imaging, social media, referral reporting, CBCT imaging, and offers built-in communication with the GentleWave System.
FinSMEs
06/01/2020