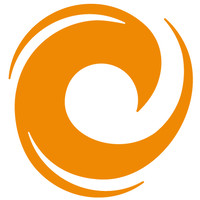 Civetta Therapeutics, LLC, a Cambridge, MA-based cancer therapeutics company, raised $53 in Series A financing.
Deerfield Management established Civetta in early 2019 with scientific founders William Sellers, MD, and Eric Fischer, PhD. Bruce Goldsmith, PhD serves as the interim CEO. Dr. Goldsmith, who is Venture Partner at Deerfield, has recruited industry innovators in biology, chemistry, and lead discovery in an effort to advance the company's research initiatives.
Civetta leverages small molecule targeting of beta-propeller domains to develop important therapeutics for cancers and other diseases.
Utilizing Deerfield seed funding and operational support since the first quarter of 2019, the company has established its initial operations at Ipsen Innovation Center BioLabs.
The Series A funding will position the company to further validate its platform, advance lead programs, secure permanent facilities, and expand the research team.
William Sellers, MD, is a Core Institute Member of the Broad Institute of MIT and Harvard, a Professor of Medicine at the Dana-Farber Cancer Institute and Harvard Medical School, and senior advisor to the president for experimental therapeutics at the Dana-Farber Cancer Institute
Eric Fischer, PhD, is an Assistant Professor in the Department of Biological Chemistry and Molecular Pharmacology at Harvard Medical School and an Independent Investigator, Dana-Farber Cancer Institute.
FinSMEs
04/12/2019