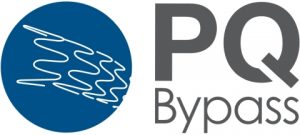 PQ Bypass, Inc., a Sunnyvale, Calif.-based medical device company dedicated to advancing treatment options for patients with peripheral arterial disease (PAD), is to receive $60m in equity financing.
The round – which also allowed the company to convert approximately $15m in outstanding convertible debt and interest to equity – was led by Deerfield Management, with participation from Seroba Life Sciences and MedTech Venture Partners.
The company intends to use the funds to advance the clinical development of its technology for the treatment of long blockages in leg arteries caused by PAD.
Led by Richard Ferrari, Chairman and Chief Executive Officer, PQ Bypass is advancing a novel technology and procedure to treat long lesions from PAD co-developed by cardiologists and innovators, Dr. James Joye and Dr. Richard Heuser.
Percutaneous femoropopliteal bypass (the DETOUR procedure) is designed to provide the durability of open bypass with the benefits of a minimally-invasive approach. In this procedure, PQ Bypass' proprietary stent graft technology is placed from the superficial femoral artery, into the femoral vein, and back into the popliteal artery to create a detour around the blockage.
The stent graft bypass re-directs oxygen-rich blood, with the goal of restoring blood flow to the lower leg and foot of the patient.
In March 2017, the company received CE (Conformité Européenne) Mark approval for the DETOUR™ System. It is an investigational device and is limited by United States law to investigational use only. It is not available for sale.
FinSMEs
08/01/2019