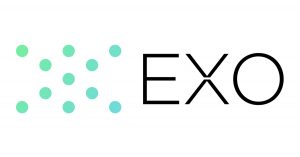 Exo Imaging, Inc., a Redwood City, Calif.-based company advancing a high-performance ultrasound platform based on patented Piezoelectric Micromachined Ultrasonic Transducers (pMUT) technology and artificial intelligence (AI) for imaging and therapeutic applications, raised $35M in Series B financing.
The round was led by Intel Capital with other investors including Applied Ventures, Bold Capital, Creative Ventures, Longevity Vision Fund, Magnetar Capital, Nautilus Venture Partners, OSF Healthcare, Rising Tide Fund, Sony Innovation Fund, and Wanxiang Healthcare Investments.
The company, which has raised nearly $50M to date, intends to use the funds to:
advance products through the FDA 510K clearance process and into commercialization, and
build out its team of engineering, sales, and operations professionals.
Founded in 2015 by Sandeep Akkaraju, CEO and president, Janusz Bryzek, Ph.D., chairman and chief visionary officer, Yusuf Haque, Ph.D., chief technology officer and senior vice president of engineering, and John Kokulis, chief financial officer, Exo is developing a medical ultrasound platform capable of high image fidelity, penetration depth and 3D imaging that still fits in the palm of a hand.
The Exo ultrasound platform combines advances in nano-materials, novel sensor technologies, advanced signal processing and computation with the economies of scale of semiconductor manufacturing to reduce the cost of imaging.
FinSMEs
05/08/2019