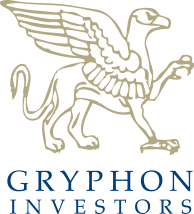 San Francisco, CA – based private equity firm Gryphon Investors held a final closing of Gryphon Partners V, LP, at $2.1 billion.
Gryphon V's investors include a diverse group of domestic and international pension funds, insurance companies, asset managers, endowments, foundations, and high net worth families. Approximately 38% of Gryphon V's commitments are from limited partners based outside the United States.
The fund continues the firm's 22-year history of partnering with management teams in North America to build leading businesses in diverse, recession-resistant industries.
It pursues growth, both organically and through add-on acquisitions, in business services, consumer products and services, healthcare, industrial growth, and software industries.
Gryphon V is targeting equity investments of approximately $100 million to $300 million, per portfolio company.
To date, Gryphon V has made six platform investments in:
– Learn Behavioral,
– Milani Cosmetics,
– RegEd,
– RoC Skincare,
– Shermco Industries, and
– Transportation Insight.
Led by David Andrews, Founder and CEO, Nick Orum, Co-Founder and President, Gryphon Investors is a leading private equity firm focused on profitably growing and competitively enhancing middle-market companies in partnership with experienced management teams. The firm has managed over $4.8 billion of equity investments and capital since 1997.
FinSMEs
01/07/2019