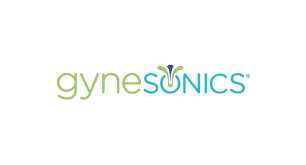 Gynesonics, a Redwood City, Calif.–based women's healthcare company, completed a $75m equity financing.
The round was led by Bain Capital Life Sciences with participation from existing investors Abingworth, Advanced Technology Ventures (ATV), Endeavour Vision, HealthCrest, InterWest Partners, HBM Partners, Correlation Ventures and Hercules Technology Growth Capital. Concurrent with the financing, Jeffrey Schwartz, a Managing Director of Bain Capital Life Sciences, will join the Gynesonics Board of Directors.
The company will use the proceeds to launch the global commercialization of the Sonata System, which has a CE Mark for marketing in the European Union and received U.S. Food and Drug Administration (FDA) 510(k) clearance in August, to further develop the Sonata technology platform, and for additional clinical research initiatives to support reimbursement and market development objectives.
Led by Christopher M. Owens, President and CEO, Gynesonics develops the Sonata System and other advanced, incision-free solutions for the treatment of uterine conditions. The Sonata (Sonography-Guided Transcervical Fibroid Ablation) system is intended for the diagnostic intrauterine imaging and transcervical treatment of symptomatic uterine fibroids, including those associated with heavy menstrual bleeding.
The system combines a novel integrated technology — the first and only intrauterine ultrasound system — with a proprietary radiofrequency ablation device, providing a transcervical, incision-free, uterus-preserving treatment for uterine fibroids. This technology platform provides access to a wide range of fibroid types, many of which cannot be treated with current operative hysteroscopy methods.
FinSMEs
03/01/2019