If you've ever considered trying out trading, or if you're looking for better ways to execute your trades, you might be looking for an efficient platform to do the job. Doing trades aren't a walk in the park, though, and finding the right platform with the right set of features can be challenging, given traders have different goals. This article will be your inside Plus500 review guide on what it is and how it works, and if this platform can be just the right kind of medium that can help propel your investments.
Plus500: What Is It, What You Should Expect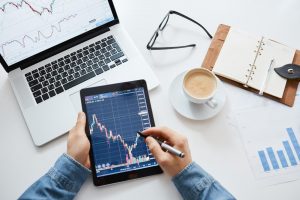 Perhaps before we proceed with this review, it's important to note as early as now that Plus500 is a trading platform that only allows CFD trading. This means Plus500 isn't authorized to provide a platform of other trades such as binary options, and as such you might need another platform to perform binary options trading.
However, Plus500 positions itself as the go-to tool if you want to trade in CFDs, having an offering of more than 2,000 instruments in its portfolio as a steadily-growing CFD provider. What perhaps is interesting is the fact that Plus500 Ltd is actually the first company to introduce the first Bitcoin CFD to be traded globally back in 2013. These recent actions helped propel Plus500 Ltd to stardom as it achieved a $1-billion market value in the LSE's AIM section back in 2014.
How Legitimate Is The Plus500 To Use?
One of the many questions others might have about a software, aside from its features, will be about its legitimacy. This is especially the case with software such as Plus500, which is designed to deal with finances. However, it appears there's nothing to worry about Plus500 as it's all clear in the legitimacy front.
In fact, Plus500 Ltd, the company behind the platform, is actually listed in the London Stock Exchange's AIM section. Therefore, Plus500 is obligated to follow the various rules, regulations, protections, and standards of the LSE. Given that it deals with a number of major countries, the respective major financial authorities of these countries also have to regulate Plus500 Ltd. For instance:
CySEC of Cyprus and the European Union is tasked to monitor all corporations that offer an assortment of financial services to the aforementioned regions. As such, companies will need to comply with the financial regulations and laws of the EU and Cyprus, which are things Plus500 have to follow as well. You can look into the license number of Plus500CY LTD as 250/14.
The Australian Securities and Investments Commission is a government body that serves as the corporate regulator of companies operating in Australia. As such, Plus500 also needs to make sure it follows the country's respective financial rules and regulations. You can look for the software under Plus500AU Pty Ltd, with AFSL #417727, and an ACN 153301681.
The FCA, or the Financial Conduct Authority of the United Kingdom, which is in charge of regulating financial bodies that are operating in the country. You can look into Plus500 as Plus500UK Ltd, with a reference number with the FCA as FRN 509909.
Plus500: The Platform, Features, Usability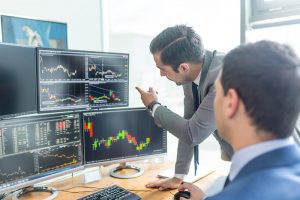 The Plus500 software offers its platform in a sleek and clean environment, with a lot of room to navigate around thanks to its simple structuring. You have a handy navigation bar on the side which allows you to choose just what kind of CFD you want to trade in, be it shares, ETFs, forex, commodities, options or indices. Its ticks can also be adjusted to show events that happened as soon as a minute, to half an hour, to four (4) hours, to even a day or a week.
The easy-to-access and easy-to-use features of Plus500 are readily accessible in convenient places in the platform. The screen has everything labeled properly, which even makes looking at your previous and current trades and positions much easier.
You can even opt to either get Plus500 as a desktop application that you can open as a dedicated program, or you can also choose to open this as a browser from the internet.
Trading With The Plus500: What Works?
Before you begin installing the program, it's first important to learn about the trading instruments offered by Plus500. There are over 2,000 instruments for you to choose from, ranging from ETFs, forex, shares, indices, and even commodities. Knowing about what you're getting into is important as 74 to 89-percent of investor accounts might lose money when trading CFDs due to their volatile nature. As such, it's relevant you look into each of these CFDs before you officially trade with them.
Forex: Plus500 allows you to trade with a wide variety of foreign exchange (forex) currency pairs, ranging from its categories such as Majors, Majors 2, Virtual, and Minors. Majors include strong currency pairs such as those involving the British Pound, Japanese Yen, the US Dollar, and the Euro. Meanwhile, Majors 2 involve currencies such as the Australian Dollar, and the New Zealand Dollars. Minors involve major currencies compared with lesser currency, such as the Polish Zloty and Singaporean Dollar compared with the US Dollar. Lastly, virtual currency involves Bitcoin and other cryptocurrencies.
Commodities: Plus 500 allows you trade in different commodities as well, such as oil, gold, and even grain products.
Indices: Plus500 allows you to trade from a wide variety of markets in the United States, Hong Kong, and other European countries.
Shares: Plus500 also allows you to trade CFDs in the form of shares such as those from Amazon, Tesla Motors, and Facebook.
Options: Thanks to Plus 500, you can also trade from a number of options – such as Apple, the UK 100, and even the Deutsche Bank.
ETFs: Exchange traded funds are also available to be worked on under Plus500.
Cryptocurrency: Aside from the forex option above, you can trade with cryptocurrencies directly with Plus500. These include IOTA, NEO, Ethereum, Ripple, and the aforementioned Bitcoin.
Demo Offerings, Practical Learning
One of the most remarkable features of Plus500 is the ability for users to actually open a demo account before fully opting for a live version. Doing this is easy too, as you can simply sign up for a demo account via email. This means you have opportunities to practice with the software and get comfortable with it without having to risk any real life money. This is because Plus500 adds 50,000 virtual credits of your currency choice into your demo account. This of course can't be withdrawn due to its demonstrative purposes.
Interestingly, your virtual credits actually adjust depending on what's happening in real time. This means you can get to see how Plus500 truly works without relying on spending money.
You can opt out of the demo account by making your minimum deposit of £100 so you can get yourself a live account you can do actual trades in.
Plus500: Mobile Platform, Portability?
Perhaps another interesting feature of the Plus500 is the addition of a mobile software available for Windows, Android, and iOS devices. In fact, Plus500 is optimized for usage for modern mobile operating systems, featuring the same features of the desktop version in a more compact and easy-to-use interface. Its features also allow you to trade while on the go, which is helpful if you have an active and busy lifestyle but still want to stay tuned and have a hands-on approach with your trading.
In fact, Plus500 is actually popular among its mobile users. Its Google Play 2017 statistics featured Plus500 having a 4.2 rating across 64,500 reviews. On Apple's online store, it received 4 stars out of 1,700 reviews. Windows phone users will like Plus500 as it's one of the few trading platforms to actually have an app specifically built for Windows phones, and have received a 3.8 rating from 100 users.
Conclusion: Inside Plus500 For Your Trading
If you've ever wanted to further optimize your trading experience, you've likely checked a couple of trading platforms to see which one can fit your needs best. With the Plus500 review guide above, you've hopefully gained some insight towards how the platform works, it's various offerings, and its many features. Plus500 has gained a reputation of being quite the easy-to-use and user-friendly platform for a lot of traders – and it can be worth a shot for your needs, especially if you want to elevate your trading experience.
Michael Harris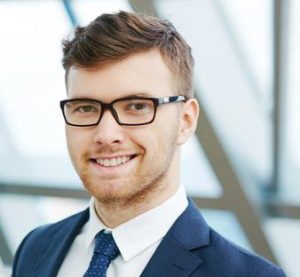 Michael Harris is both an entrepreneur and business-oriented writer contributing his financial and business insights to sites such as TransFS. His passion for writing, combined with his business acumen, allows him to be able to write pieces that can not only help readers understand financial and business concepts, but also do so in a way that is both entertaining and enjoyable to read. He understands that finance can be a challenging subject to comprehend, and as such he makes sure he tailors his writing in order to be of use to his readers. He jogs during his free time.