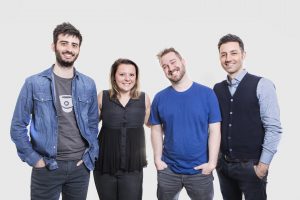 Oval Money, a Milan, Italy- and London, UK-based automated savings platform, kicked off its Series A round with a significant investment led by Italian banking group Intesa SanPaolo Group.
Te exact round of the deal was not disclosed.
With the investment, made by Neva Finventures, the venture capital arm of Intesa SanPaolo, the bank will take a minority stake in Oval Money. In exchange, Oval Money's products will be offered to a network of over 20,000 tobacconists across Italy via Intesa SanPaolo Group's bank Banca 5, reaching a so-far-unserved demographic of immigrants and young people.
Banca 5, which already provides a physical banking experience through tobacconists, will now be able to offer consumers new, online services through Oval
also allows us to complete our mission of being a more accessible and inclusive solution.
Founded in 2016 by Benedetta Arese Lucini, former CEO of Uber Italy, with Claudio Bedino and Edoardo Benedetto, co-founders of do-it-yourself crowdfunding
platform Starteed.com, and Simone Marzola, longtime expert in machine learning and artificial intelligence, Oval Money is a personal finance marketplace that combines expense tracking, saving and investing for young adults in Europe, all into one platform. The app allowa people to save automatically and effectively, teaching them to monitor spending habits and makes selecting financial products transparent and accessible.
FinSMEs
18/06/2018