In addition to seed funding, the blockchain technology incubator will provide Paytomat with technical and legal support, advice on promotion and marketing
March 15, 2018, Tallinn, Estonia and Kyiv, Ukraine – In preparation for the pre-sale to start on April 2nd, Paytomat secures 100,000 WAVES seed funding and becomes a resident of Waves Lab – a focused startup incubator for new projects on the Waves platform. Paytomat is going international with its decentralized system for cryptocurrency payments, and will run the sale of its PTI token this spring.
The cooperation with Waves Lab will provide Paytomat with a number of strategic advantages, such as:
Seed funding: 100,000 Wave tokens to help Paytomat get off to a swift start;
Advisory support: technical architecture review, token economics and market fit, overall ICO advisory;
Additional resources: networking with potential partners, advisors, funds and private investors from across the globe;
Legal advice: consulting on the PTI token model and its legal implications, assistance with the core legal documents;
Promotion: advising on the project communications strategy, help establishing personal connections with key opinion leaders and influencers, endorsement and contacts within the Waves community.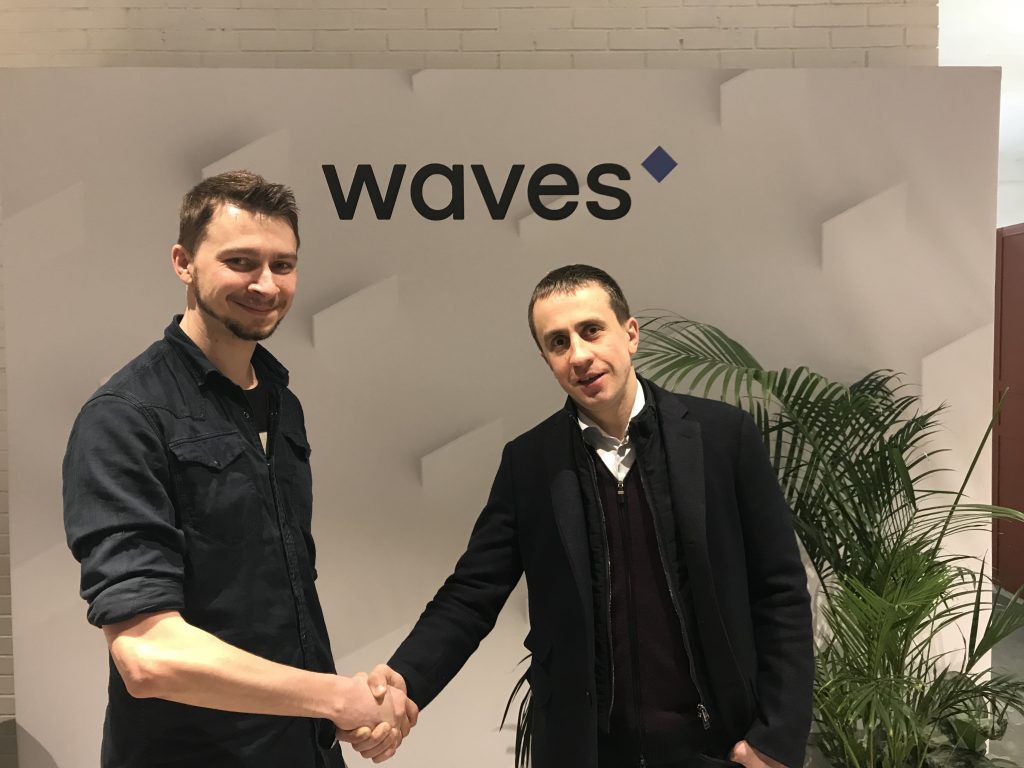 Sasha Ivanov, Waves Founder and CEO, Advisor of Paytomat, said: "With our Waves Lab we support the most promising blockchain startups which are working to solve real-world problems. Paytomat bridges the gap between existing cryptocurrencies and their real-life application, bringing benefits to businesses, end users and cryptocurrency creators. They have a powerful team of crypto entrepreneurs and blockchain experts, and I believe they will disrupt the whole payment industry".
Yurii Olentir, Paytomat CEO, said: "We're already working closely with Waves Lab experts on a complex audit of Paytomat ICO strategy and long-term planning. We're lucky to be a resident and enjoy the unique networking opportunities this community provides. The Waves Lab market expertise and resources will be a valuable asset for Paytomat's successful token sale, and the substantial early funding gets us to an amazing kick-off."
Paytomat will start its public pre-sale on April 2nd, and will run through April 18th. Whitelist registration is open: https://tokensale.paytomat.com/join-whitelist. Join the Paytomat official Telegram for 24/7 support: https://t.me/paytomat. Follow Paytomat Twitter for the latest news: https://twitter.com/paytomat
About Paytomat
Paytomat is a global blockchain-based payment processing system created to help merchants, consumers and crypto core teams find each other and create real life traction for cryptocurrencies as the emerging method of everyday payments. Built as a decentralized autonomous organization and decentralized franchise, Paytomat features a unique loyalty program based on the PTM coin, incentivizing merchants to accept payments in crypto, and PTX tokens, thereby incentivizing customers to pay with crypto. For more information visit https://tokensale.paytomat.com. Media contacts: [email protected]