Palo Alto, CA-based venture capital firm Sapphire Ventures has promoted Anders Ranum, Kevin Diestel and Rajeev Dham to partner, and Winter Mead to principal.
Anders Ranum, who joined the firm in 2012, focuses on investing in high-growth SaaS, infrastructure and cybersecurity companies. Most recently, he led the firm's investments in fraud prevention platform Feedzai, cloud platform Fastly and mobile engagement platform FollowAnalytics. Ranum also led Sapphire's investments in Gild (acquired by Citadel), ScaleIO, Iron.io and DSSD (acquired by EMC). He sits on the boards of Feedzai, FollowAnalytics and Portworx, and he also supports JFrog, Looker, Narrative Science, OpsRamp and Sumo Logic.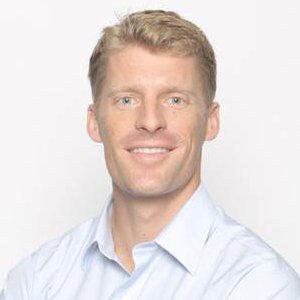 Kevin Diestel, who also joined the firm in 2012, helped launch Sapphire's consumer practice, which invests in high-growth consumer technology companies. He led the firm's investments in consumer genetics company 23andMe, employee engagement and analytics platform Culture Amp and healthy meal kit delivery service Sun Basket. Diestel also works with Convercent, Fitbit, IEX, Integral Ad Science, Jibe, Kaltura and Socrata.
Rajeev Dham, who joined the firm in 2013, helps lead Sapphire's core technology investment strategy in high-growth digital SaaS, financial technology and digital health businesses. Most recently, he led the firm's investments in TransferWise, a peer-to-peer money transfer service, and Catchpoint, a digital monitoring platform. In addition, Dham helped lead the firm's investments in Krux (acquired by Salesforce), Nutanix (NYSE: NTNX), Square (NYSE: SQ) and PubNub. He also works with CloudHealth, LeanData, Livongo, Localytics, Looker and Reltio.
Winter Mead, who joined Sapphire in 2014, helps lead the firm's fund investing business, which invests in early-stage venture capital funds across enterprise, consumer and healthcare technologies globally. In 2017, he helped lead Sapphire's 12 fund commitments and collaborated with the firm's general partners (GPs) to facilitate direct growth-stage investments in several companies, including Fastly, Sun Basket, TransferWise and Wandera. Moreover, Mead has been instrumental in mapping and building out the infrastructure, diligence and benchmarking processes behind the fund investing business.
Led by Nino Marakovic, CEO and managing director, Sapphire Ventures is a venture capital firm with over $2.5 billion under management via direct growth investments and early-stage fund investments.
In 2017, the firm made 37 investments in technology companies and technology-focused venture funds. Sapphire Ventures saw five exits from Alteryx (NYSE: AYX), BlackDuck (acquired by Synopsys), Cyphort (acquired by Juniper Networks), Lithium (acquired by Vista Equity Partners) and MuleSoft (NYSE: MULE), bringing its total to 48 since 2011. In addition, its market development team hosted 10 industry events, including its annual CIO Summit, which brought together 100-plus global 2000 CIOs, startups and VCs.
FinSMEs
19/01/2018