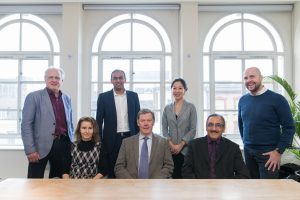 MindTrace, a Manchester, UK-based AI startup, secured an initial £1.3m in funding.
Backers included Accelerated Digital Ventures (ADV) and the Northern Powerhouse Investment Fund, through NPIF – Mercia Equity Finance, which is managed by Mercia Fund Managers.
The funding will allow the company to recruit a research and development team and a CEO, develop a prototype in collaboration with a major car manufacturer and raise a Series A round to bring the product to market.
MindTrace is an AI startup developing intelligent machines capable of 'unsupervised learning' or teaching themselves independently. Its systems could have a wide range of applications including data management, cyber security and the internet of focus will be on systems for autonomous vehicles.
The company is now advancing a collision avoidance system which aims to offer faster response times than current systems, perform better in poor lighting conditions and require less power and bandwidth.
MindTrace brings together Professor Michael Denham and Dr Kameliya Dimova, who are developing novel software algorithms mimicking the way the human brain works, with Professor Steve Furber, the University of Manchester academic who designed the BBC Microcomputer and the processors for the chip giant ARM Holdings. They have been joined by Sir Hossein Yassaie, the former CEO of chipmaker Imagination Technologies plc, as the company's chair.
FinSMEs
29/11/2017