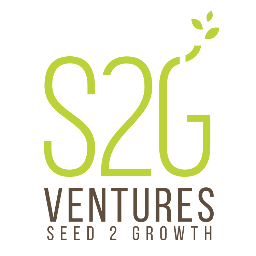 S2G Ventures (Seed to Growth), a Chicago, IL-based multi-stage investment firm focused on the food and agriculture industry, closed on an additional $180m in committed capital for its second fund.
In addition, the firm added Aaron Rudberg as Managing Director and Chief Operating Officer. In this role, Rudberg will have responsibility across the operations of the business as well as developing out the strategic relationships for the firm.
Rudberg has worked in and around private equity and venture capital his entire professional career, and brings experience from all sides of the industry (Limited Partner, General Partner, and entrepreneur).
Prior to joining S2G, he spent nearly 10 years at Baird Capital where he was a Partner and Managing Director overseeing the global strategy, investor relations, marketing and business development for the $3.3 billion global private equity and venture capital business.
Rudberg also previously spent time at a private equity fund-of-funds, a venture capital firm and as an entrepreneur in a venture-backed software company.
The additional $180m in Fund II capital, which brings  total assets under management to $300m, enhances S2G's ability to pursue investments in its targeted food and agriculture sectors.
Led by Sanjeev Krishnan, Chief Investment Officer and Managing Director, and Chuck Templeton, Managing Director, S2G focuses on agriculture, ingredients, infrastructure and logistics, IT and hardware, food safety and technology, retail and restaurants, and consumer brands.
Since its founding in 2015, S2G has invested in 30 companies. In aggregate, S2G companies expect to achieve over $550 million in revenue in 2017 – with average growth of 150% over 2016 revenues.
FinSMEs
22/09/2017