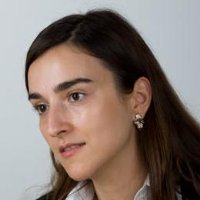 Marta Jankovic, Pension asset manager APG's Senior Responsible Investment and Governance Specialist, is the new Chair of Invest Europe*, the Brussels, Belgium – based association representing European private equity, venture capital and their global investors.
Marta Jankovic succeeds Dr. Gerry Murphy, Senior Managing Director and Chairman of Blackstone Europe, as Chair of the association and the role is effective immediately.
As Chair of Invest Europe, Jankovic will oversee the association's work, including the development of the private equity data collection, as well as continued evolution of its Professional Standards Handbook. As the European Commission reviews the Alternative Investment Fund Managers Directive (AIFMD), the association will continue its public affairs work to ensure investors can continue to access the best managers, which is particularly relevant given the UK's decision to leave the EU.
Invest Europe will also deliver the second Invest Week, which aims to raise the profile of Europe as an investment destination and will focus on sustainability and responsible investment.
Jankovic oversees the environmental, social and corporate governance (ESG) integration within APG's private equity investments, and also focuses on investment solutions that contribute to the UN Sustainable Development Goals.
As a member of Invest Europe's Board of Directors and Limited Partners Council for investors, and former Chair of its Responsible Investment Roundtable, she has helped to promote ESG best practice across the industry.
FinSMEs
23/06/2017
*Led by Michael Collins, CEO, Invest Europe – formerly the EVCA – is the association representing Europe's private equity, venture capital and infrastructure sectors, as well as their investors.