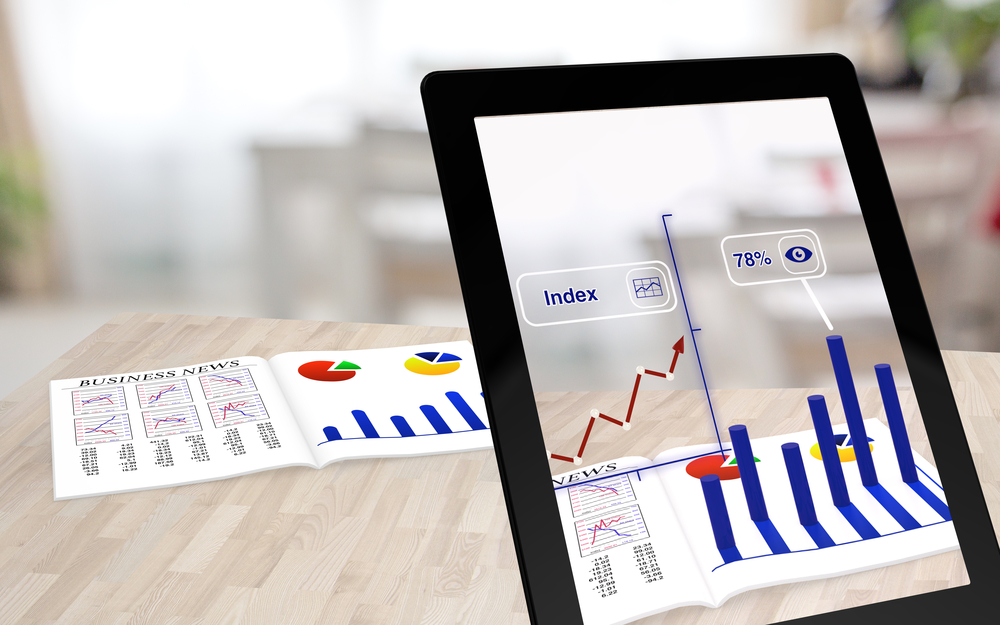 Guest Post by the Observatory of P101
According to TechCrunch experts, by the year 2018 our smartphones will be able to support virtual reality and augmented reality. This is despite a fluctuating market, that last year had to face some difficulties – especially in the field of virtual reality (VR). In fact, VR reached a total revenue of $2.7 billion at the end of the year, but was expected to hit $3.8 billion. Augmented reality (AR) had a better performance, mainly thanks to the success of Pokémon Go, reaching an unexpected $1.2 billion revenue against the expected $0.6B, for a total $3.9 billion VR/AR market in 2016.
AR/VR didn't get off to the flying start it could have. A smaller installed base than expected in 2016 reduced the network effects that platforms need to scale, which could slow things by 6-12 months. However, experts of the Italian VC fund P101 say there is reason to be optimistic: the last 12 months have fundamentally reshaped how the market could grow going forward, since mobile devices have unquestionably emerged as the undisputed base for the implementation and dissemination of AR/VR technology. Mobile AR could become the primary driver of a $108 billion VR/AR market by 2021, with AR taking the lion's share of $83 billion and VR $25 billion.
To take off, augmented and virtual reality have to hit mass distribution. In order to do so, they need consumer price points and performance that work for an "Enthusiast" (less than $400) market. This is the exactly the reason why Microsoft's VR offering, even if it's not intended for mobile but for pc devices, is a game changer at a $299 price point. Plus, it doesn't need a brand new PC to run it, which makes it a genuine consumer product. As for AR, TechCrunch's base assumption is that Apple and Samsung could launch AR-enabled phones in 2018 and other major phone makers might join them.
But why is mobile the most suitable ground for AR/VR distribution? There are five big challenges AR/VR needs to conquer for mass consumers: hero device (i.e. an Apple-quality device, whether made by Apple or someone else), all-day battery life, mobile connectivity, app ecosystem, telco cross-subsidization.
Mobile AR could conquer the five major challenges for AR to go mass consumer in the short term. Mark Zuckerberg thinks so: "The phone is probably going to be the mainstream consumer platform [where] a lot of these AR features become mainstream, rather than a glasses form factor that people will wear on their face."
Smartphones solve four of the major challenges for mass consumer AR already: all-day battery life, mobile connectivity, app ecosystem and telco cross-subsidization. Plus, you're probably reading this on a hero device (iPhone, Samsung or other great Android phone) — it just doesn't have the sensors and software to be a full AR phone. Yet.
And this is where mobile AR's secret weapon comes into play: replacement cycles. Most developed mobile markets have hit saturation, with sales coming from consumers replacing their phones regularly despite not really needing to. It's just something that we do. But that replacement cycle has been edging up from under two years toward three years. Smartphones are a mature market, crying out for innovation to rekindle growth. The beauty of this approach is that it doesn't require consumers to do anything they don't already do — just replace their phones as usual. Who wants an old smartphone when you can have a magic window on the world?
And what about start-ups? Investors, such as the P101 VC fund, have high hopes for the future of AR/VR start-ups. In 2016 AR/VR funding totalled $1.8B, which translates to 140% growth over 2015, and was far and away the largest year for funding to the space. Deals volume also hit 171, a 14% increase over the prior year.
Start-ups are already working on various business applications for virtual and augmented technology, and not just mobile-oriented. Some entrepreneurs, for example, see in AR/VR the opportunity to develop brick and mortar stores in order to improve in-store experience, give a more realistic online product display. Others have created a 3D software that allows users to renovate and furnish their house through virtual reality, thus enabling them to witness the transformation of their apartment even before it actually happens. The ecosystem of AR/VR specialized start-ups is growing, and each of them addresses a specific market segment. According to a study by Digi-Capital, their total revenue will reach $120 billion by the end of this decade.
—————–
This article has been written by the Observatory of P101.
P101 is a venture capital firm focused on investing in digital and technology driven companies. Founded in 2013 by Andrea Di Camillo, the firm is managing a €65m fund, which has 25 companies in portfolio including including ContactLab, Cortilia, Tannico, Musement and MusixMatch. The vehicle, which partners with Italian private accelerators such as HFarm, Nana Bianca, Boox and Club Italia Investimenti to source investment opportunities, is backed by Azimut, Fondo Italiano di Investimento and European Investment Fund.