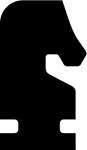 Proof, a Phoenix, AZ-based company that accurately computes the time–to-impact and business value of marketing and communications, raised more than $2m in seed funding.
The amount is comprised of direct investment and a convertible loan.
Backers included The Scibetta Fund, Vaulting Ventures, High West Venture Partners, Lewis Family Enterprises, LDWW Group, KRB Ventures, Webonise Labs, and an array of both current and former senior business leaders from organizations such as Accenture, BMC Software, Concur Technologies, Edelman, Hill & Knowlton, Honeywell, HP, IBM, Intellectual Ventures, Microsoft, Oracle, ServiceNow, Starbucks, and WE Communications.
The company intends to use the funds for continuous development and improvement of the platform, as well as the expansion of operations.
Founded in 2015 and led by Mark Stouse, Kyle Brantley, and Tom Bishop, Proof has built a platform – available both as a Software-Enabled Service (SeS) and Software-as-a-Service – that computes the time-lapsed business impact of marketing and communications performance, including time lag, cause and effect, and the ripple effect of myriad activities over extended periods of time.
FinSMEs
19/01/2017