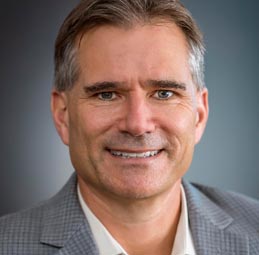 Radnor, PA-based venture capital firm Safeguard Scientifics (NYSE:SFE) hired Scott A. Snyder, Ph.D. as Senior Vice President, Managing Director, and itf first Chief Technology and Innovation Officer.
A thought leader with more than 25 years of experience in business leadership, strategic planning and technology management for Fortune 500 companies and startup ventures, Dr. Snyder comes to Safeguard from Mobiquity Inc., a provider of mobile and digital solutions to enterprises, where he was President and Chief Strategy Officer.
Dr. Snyder, who will continue to be Chairman of Mobiquity's Advisory Board, has held executive positions with several Fortune 500 companies including GE, Martin Marietta, and Lockheed Martin, has been the CEO of strategic planning firm Decision Strategies International, and has also started business ventures in software including OmniChoice, a CRM/Analytics applications provider, and Strategic Radar, which provides software-based solutions for monitoring changes in the strategic environment.
He has also authored a book entitled, "The New World of Wireless: How to Compete in the 4G Revolution", is a chapter author in the books "The Network Challenge: Strategy, Profit, and Risk in the Interlinked World" and "Inside the Minds: Small Business Growth Strategies: Goals for Successful CEOs".
Led by Stephen T. Zarrilli, President and CEO, Safeguard provides capital to technology-driven businesses in healthcare, financial services and digital media. Within these verticals, Safeguard targets companies that leverage various foundational elements including big data analytics, blockchain, cloud computing, security, Internet of Things, machine learning and/or mobile.
The firm deploys between $5m and $25m over the course of its partnership with a company, initially investing in a Series A or Series B round and opportunistically in a seed round.
FinSMEs
31/08/2016