As highlighted in our recent post about insurance management startups, customers often are not satisfied with level of services currently provided by high street players. Bad customer experiences, hidden fees and high costs are the main factors that today pull people away from incumbent organizations and trigger them to look for other services.
A problem emerged in retail banking first. With the online bank failing to create a new relationship and meet the needs of customers, this becoming clearer when speaking about the Millenial Generation. Generally speaking, banks have recognized the digital threat and are working to explore the opportunities given by new scenarios. But a product-based sales approach is not enough. There is a real need to focus on customers, improving their overall experience and making their life easier, instead.
Consistent examples of big players going in this direction come from banks Citi, BBVA, Santander, Unicredit, and Sberbank, just to name a few, which have set up and run corporate venture capital vunds to launch and scale new startups having the potential to transform the future of financial services. Others, e.g., Standard Chartered Bank, Intesa San Paolo, BNP Paribas are working on fintech via dedicated innovation hubs and/or accelerators.
In the meantime, venture capital funding continues to flow abundantly. According to the latest "The Pulse of Fintech" report, global investment in fintech companies totaled US$19.1 billion in 2015.
Focusing on the relationship with customers, mobile banking startups are now working to challenge big banks trying to offer a new level of service and a better experience, which leverages the global fast growing use of smatphones, different models and new features to delight people, something particularly attractive for millenials.

Given this, let's have a look at some of them (we apologize if your startup in not mentioned) starting with Simple, the Portland, Oregon-based company that was acquired by BBVA in 2014, for $117m. Founded in 2009 by Joshua Reich, CEO, and Shamir Karkal, CFO, and launched in July 2012, Simple offers users an iOS and Android spending app, featuring Direct Deposit, ATMs, tools to move money between customers, real human support, as well as push notifications.
Number26, is a Berlin, Germany-based startup that offers a bank account geared towards the needs of smartphone users. A bank account can be opened in a few minutes directly via the smartphone.
The company partners with Wirecard Bank AG, regulated under the German law, to offer their services, which are available for Android, iOS, and desktop. Founded in early 2013 by Valentin Stalf (30) and Maximilian Tayenthal (35), Number26 has more than 130,000 clients and is currently employing approx. 120 people.
Venture capital backers include Peter Thiel's Valar Ventures, EarlyBird Ventures, Redalpine Ventures, and Axel Springer Plug&Play, among others.
Monese is a London, UK-based fintech startup created after that founder Norris Koppel experienced the difficulties and frustrations of opening a bank account in the UK as a foreigner. With Monese, people can open a UK current account via their mobile in minutes (scanning their ID and chatting via Skype), and receive a contactless Visa Tebit card free of charge, to make purchases for free, in store or online, to deposit cash at any shop with a PayPoint kiosk and to withdraw cash from ATMs globally.
The company, which has over 20 employees, is backed by Seedcamp, Shakil Khan and other individual backers.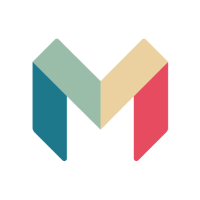 Mondo is a London, UK-based startup that is developing a mobile banking service delivered via an app and MasterCard® Prepaid Debit card for users aged 18+ early. People can send instant P2P (person-to-person) payments to any other Mondo user with their phone number, share grocery expenses, repay borrowed money. The company, which has just launched in beta for iOS with an Android app to come in 2016, is now working to advance full banking features such as Direct Debits or Faster Payments and to obtain its banking license later this year.
To date, Mondo has raised over £7m in vc funding with Passion Capital as main investor. It recently collected £1m in equity crowdfunding in 1 minute and 36 seconds via Crowdcube.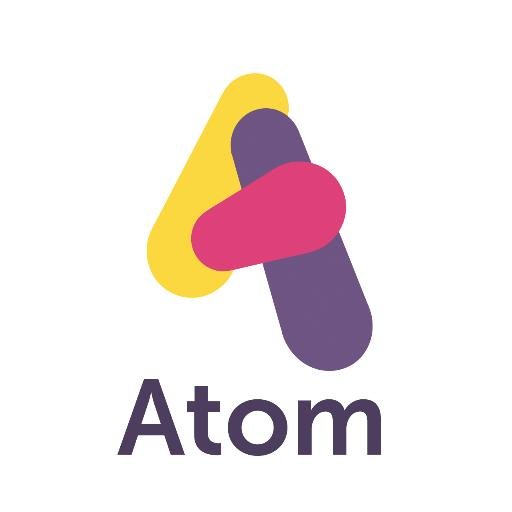 Atom is a Durham, UK-based still to be launched startup bank designed specifically for digital, offering banking, along with engaging ways to manage money.
Led by CEO Mark Mullen, Atom has raised over £135m from BBVA(£45m), Woodford, Toscafund, Marathon and Polar Capital and recently acquired Grasp, a mobile development company focused on improving the customer experience of bank customers.
The company, which currently has a team of 160 people, is already authorized to operate by the Prudential Regulation Authority (PRA) and regulated by the Financial Conduct Authority (FCA) and the PRA.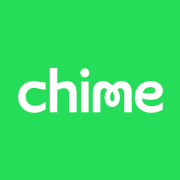 San Francisco, CA-based Chime offers a bank account that aims to help users manage money and improve financial habits with credit-card-like rewards. The company, which now manages more than 50,000 accounts and has raised nearly $12 million in venture capital, offers an interesting-bearing Savings Account that allows members to save by using their Chime Visa® Debit Card to make rent, mortgage, credit card or student loan payments electronically and that gives them instant cash back when they use the same card at any retailer in a given category.
Movo (MovoCash) is a Palo Alto, CA-based provider a free banking platform with a P2P payments app for to further financial inclusion for underserved consumers. MOVO accounts are opened and loaded without a bank account right from a mobile device. Stored value is then redeemable in the form of a real-time digital debit card, which can be spent at retail using standard Point-of-Sale equipment or integrated with other alternatives such as NFC-compatible payment options.
Led by Eric Solis (co-founder & CEO), Daniel Kjellen (co-founder & CMO), the company recently raised an initial $700K.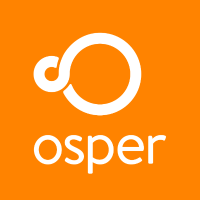 London, UK-based Osper offers a mobile banking service that gives young people (8-18 year old) a debit card their parent tops up weekly or monthly with their budget. The card can be used in shops, at cash machines and online. Both parent and child get an app that allows them to track spending on the card together.
Led by CEO and founder Alick Varma, the company received £10m in funding in 2014 from Darren Shapland, Horizons Ventures, Index Ventures and Peter Jackson.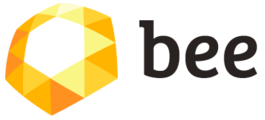 NYC-based Bee is to create a mobile-first, in-person bank. The company, which is backed by AXA Strategic Ventures, provides an account that allows customers to access money anytime and anywhere, use their smartphone to deposit a check, setup a direct deposit with employer or benefits provider, deposit cash at major retailers, pay bills, mail checks and ATM locations.

Berlin, Germany-based Avuba is a still in beta startup that is developing a service mobile featuring a bank account, a Mastercard card and an app that allow customers to make online and in store payments, withdraw cash globally, plan budget and save money. The company is led by Jonas Piela, CEO, and Oliver Lukesch, CTO.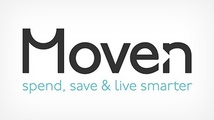 NYC-based Moven has built an iPhone and Android spending app and debit card that provides real-time behavioral feedback and instant receipts to allow customers to make smart decisions and save more. Customers receive a debit MasterCard tied to an FDIC-insured account with no monthly fees, as well as instant spending feedback and savings tools built right into the account.
Led by Brett King, Founder and Chief Executive Officer, and Alex Sion, Co-Founder & President, US Consumer, the company is backed by Route 66 Ventures, Anthemis SBT Venture Capital and Standard Bank.
Swedish Qapital is building a saving app that aims to create an experience "that makes banking practical, beautiful and fun", helping customers save money. Available for iOS and Android, the app allows users to choose goals, set up rules to trigger deposits into the account, improve spendy habits. The company recently raised $3.5m in funding.
FinSMEs
04/04/2016