The challenge to disrupt the financial services sector via technology is now in its golden age. The latest figures clearly show this. The target is clear: No high street zombies, please! We need a new bank, more agile, easier to use for consumers and companies, which can establish a fairer relationship with all of us, with reduced time spent and no hidden fees, instead.
Similarly to the bank, creating a new paradigm for insurance companies to serve consumers represents a big challenge as well. According to the Global Insurance Report 2016 by Capgemini and Efma, the millenial generation (Gen Y), individually, and in combination with the Internet of Things, will act as one of the major disruptors to the traditional insurance business, affecting everything from risk assessments to customer interactions. And millenials are not happy about the current customer experience having higher digital expectations.
This basically means that insurance industry players have to work (hard) to rethink and innovate themselves to meet those expectations. While giants rethink…, some (European) startups are moving to that direction trying to bring the insurance-customer relationship to our smartphone.
Let's have a look at some of them.
Clark is a Frankfurt-based digital insurance broker which sells insurance products from more than 160 insurance companies in Germany.
Founded in June 2015, by Dr. Christopher Oster, Steffen Glomb and Dr. Marco Adelt, the service allows customers to request quotes for new health, life, car, house or liability insurance. Clark's finance and insurance consultants – supported by a technology platform – work to find the best deal from over 160 partners and provide customers with an online portfolio with all contracts and details such as price, notice periods, and key documents.
The company is backed by FinLeap, Karl-Heinz Flöther, ProSiebenSat.1 Accelerator, Target Global, and Thomas Noth.

GetSafe is a Heidelberg, Germany-based digital insurance manager for the smartphone which provides an interface to manage all personal insurances in one place. Beyond the app, the service works as a fully digitalized insurance broker. The technology automatically gathers information about users' current policies directly from insurance companies. It then creates an overview of all contracts, rates and also identifies savings potentials. Services include damage claiming and a team of insurance experts available 24/7. The GetSafe portfolio currently includes more than 130 insurance carriers with the app available for iOS and Android users in Germany.
Founded in 2013 by Christian Wiens and Marius Blaesing, GetSafe currently cooperates with more than 130 insurance companies and has several thousand customers. It is backed by Acton Capital Partners, b-to-v, Capnamic Ventures, CommerzVentures, HW Capital, Iris Capital, Partech Ventures, and Rocket Internet.
Founded in September 2013 by Dennis Just and Christina Kehl, Knip is a mobile insurance manager that collects customers' insurance products in one app, which shows existing insurance policies, tariffs and services and gives access to the entire insurance policy doc. After an automatic analysis of new customers' insurance coverage, they receive recommendations on how to improve their individual insurance protection. Upon request, insurance experts give advice on insurances, analyze tariffs and services and work to detect individual savings and optimization potential. Users can change their tariffs, sign new insurance contracts and cancel old policies.
The company, which currently has a team of 80 employees working in Zurich, Berlin and Belgrade, is backed by Creathor Venture, Orange Growth Capital, QED Investors, Redalpine, and Route 66 Ventures.
FinanceFox is an insurance platform which combines technology and human expertise to allow people to manage contracts digitally in one iOS or Android app. Co-founded in November 2014 by Amir Suissa, Dario Fazlic and Julian Teicke, the company works in Switzerland and recently opened in Germany. The company, which employs over 70 people in offices in Berlin, Zurich and Barcelona, is backed by IDinvest, Salesforce Ventures, Seedcamp and SpeedInvest.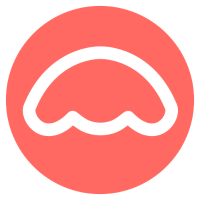 Co-founded by Phoebe Hugh, CEO, and Chris Wessels, CTO, London, UK-based Brolly is developing a free personal insurance concierge that will be available online and on our mobile phone. Powered by artificial intelligence, Brolly promises to tell users if they're over or under-insured, whether they have duplicate or missing cover, and whether they can get the cover they need at a better price. The service will allow people to purchase new cover, manage policies in one place, and provide instant access to documents, prices, and contact numbers.
FinSMEs
31/03/2016