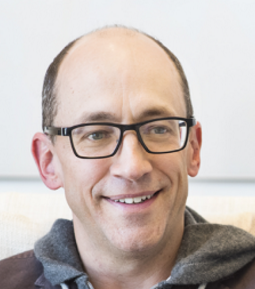 Dick Costolo, Chief Executive Officer at Twitter (NYSE: TWTR) from 2010 to 2015, joined Index Ventures as Venture Partner.
At Index, he will invest and work with new and current entrepreneurs to help them scale and grow their businesses from his office in San Francisco, CA.
— dick costolo (@dickc) January 19, 2016
Costolo, who was born on September 10, 1963, in Royal Oak, Michigan, is now CEO and co-founder of a startup trying to disrupt the personal fitness sector.
Prior to Twitter, he co-founded three startups: 
– Burning Door Networked Media, a web design and development consulting company (sold to Digital Knowledge Assets in 1996);
– SpyOnIt, a web page monitoring service (sold to 724 Solutions in 2000), and 
– FeedBurner, a web feed management platform (sold to Google in 2007).
He currently sits on the boards of Patreon and IfOnly and lives in Marin county with his family.
FinSMEs
23/01/2016