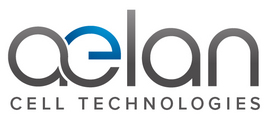 US Equity Holdings secured funding to launch Aelan Cell Technologies, a biotech startup engaged in the research, discovery, development and commercialization of innovative biomedical technologies and diagnostic tools for the advancement of human health and longevity.
The amount of the funding was not disclosed.
Co-founded by US Equity Holdings Chairman and CEO Chester Aldridge and Dr. Victoria Lunyak, chief executive officer and president, Aelan Cell Technologies is the latest company to be incubated by US Equity Holdings. Located in the heart of the Bay Area biotech district, the company is actively building partnerships with companies that share its goals.
Dr. Lunyak's areas of expertise include epigenetics, genomics and stem cell research. Her research discoveries have been published in Science, Cell, Genes and Development and other journals, with more than 5,000 scientific citations and coverage in media across the globe, including The Times, Wired, Popular Mechanics, the San Francisco Business Times, Science Daily, Noticias de la Ciencia y la Tecnología (Spain), Tendencias 21 Científicas (Spain), Futura-Sciences (France), La Hora (Ecuador), El Universal (México) and Diário da Saúde (Port0gal). Many of Dr. Lunyak's scientific innovations are patented and licensed worldwide.
FinSMEs
02/06/2015