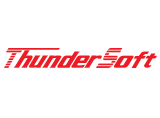 Thundersoft, a Beijing, China and Taiwan-based mobile OS core technology and solution provider, received an investment form Intel Capital.
The amount of the transaction was not disclosed.
The company is also backed by Qualcomm Ventures.
Founded in 2008 and led by Larry Geng, CEO, Thundersoft is a global Mobile OS core technology and solution provider, to support OEM customers' time-to-market by offering solutions, technologies and services on smart devices such as Smartphones, Tablets, and Smart TVs. The company has established strategic partnerships in the Mobile Internet ecosystem, including Chipset vendors, OEMs, Carriers, Hardware Component and Application vendors.
Thundersoft also operates four R&D centres in Beijing, Nanjing, Chengdu and Hangzhou, and six support centres in Shanghai, Shenzhen, Tokyo, Seoul, Hong Kong and U.S.
FinSMEs
28/11/2014