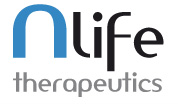 nLife Therapeutics, a Granada, Spain-based developer of therapeutics for the treatment of CNS related diseases, closed a €2m funding round.
Backers include Caixa Capital Risc, Healthequity, and Invercaria.
The company intends to use the funds to advance its therapeutics for the treatment of Parkinson disease.
Led by Andrés Montefeltro, CEO, nLife Therapeutics is a biotechnology company that develops oligonucleotides as therapeutic agents for CNS disorders. Its pipeline consists of programs including:
– Parkinson Disease (NLF-PD) in Neurodegenerative area,
– Morbid Obesity (NLF-MO) in central modulation of appetite and body weight, and
– Major Depression Disorder (NLF-MDD) in the Mood Disorders area.
FinSMEs
20/06/2014