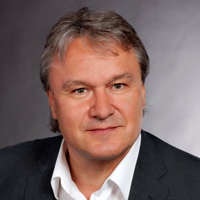 Vladislav Jez is one of the pioneers of the Czech and CEE venture capital industry. Now, as a Partner of Prague-based Credo Ventures, he is involved in the process of building a new generation of global companies starting from that area (and recently exited Credo Ventures portfolio company Coqnitive Security to Cisco, in which Vladislav was in charge). Jez has just led the $2.8m investment in Codasip (read here), a provider of IP and EDA tools that enable adoption of Application Specific Instruction Set Processors (ASIPs). He answered our questions and shared with us some thoughts on vc and tech trends.
FinSMEs: Hi Vladislav, thank you for joining us. Firstly, what's your background?
Vladislav: I have been active in the venture capital industry since 1994 when I managed to launch one of the first VC funds in the CEE region. As a Managing Partner at Venture Capital advisory firms, I was actively involved in four venture capital funds with the total of 24 realized investments. Since 2010 I am partner at Credo Ventures, VC company based in Prague being focused on early stage companies in the region.
I was previously a President of the Czech Private Equity and Venture Capital Association and was the Board Member of the European Private Equity and Venture Capital Association from 2005 to 2008.
FinSMEs: What's Credo Ventures' focus and investment strategy?
Vladislav: Our basic investment criteria is:
Investment stage: seed (CZ & SK only), start-up/growth (CEE)
Preferred shareholding: Minority
Holding period: 3 – 5 years
Geography: Central Europe
Investment size: € 250,000 – 2,000,000
Preferred exit route: IPO or strategic sale
Credo Ventures invests in startups that have high-growth potential and international ambitions. We look to get involved with potential portfolio companies prior to any investment is made in order to get a better idea of what's needed in terms of capital and management. We like to see traction (users, customers, downloads, revenue, etc.), proven team, large market, and great products. We are especially interested in startups that originate from academia, have strong technological know-how but need assistance in developing into global companies.
FinSMEs: Personally, what do you like to see in startup founders? What don't you like to see in them?
Vladislav: VC have mostly the ambition to build up a globally successful company which means to identify the company in a hot sector with substantial growth potential. However, the most important asset is the human capital base – the founder (s) with a clear vision to put time and energy into activities that are the most effective for a business and its success, to delegate the responsibilities to team members, to listen to the different opinion……and finally there must be some kind of human chemistry between the founder and VC.
FinSMEs: Today, globally, a new wave of thematic funds is rising (fintech, creative, quantum, etc.). In your opinion, can it result in a real advantage for the industry and for backed companies?
Vladislav: thematic funds can bring an advantage if their professionals are really focused on the specific market and can really bring added value to the investee company.
FinSMEs: Speak about some trends…fintech, IoT and wearable tech, virtual reality, etc. Which one do you bet on?
Vladislav: We believe in a growth of IoT, wearable tech, and personal health care. This trend will drive huge demand for ASIP's mix of price, performance, power, and flexibility and that's exactly the reason why we chose to invest in Codasip.
FinSMEs
28/04/2014