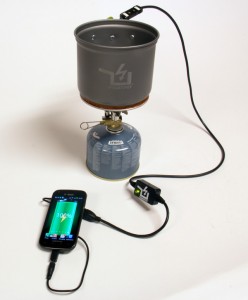 Power Practical, a Salt Lake City, Utah-based an alternative-energy startup that provides a portable personal power generator, closes a seed funding of undisclosed amount.
The round was led by Kickstart Seed Fund.
Led by Matt Ford, CEO, Power Practical provides the PowerPot, a portable personal power generator which looks like a regular camping style cooking pot but with technology on the bottom that converts heat into electricity. Using thermoelectric technology, the PowerPot takes the heat generated from a camping stove, camping fire, wood burning stove, etc. to generate up to 5 watts of power through a standard USB output.
Small electronic devices like smart phones, head lamps and GPSs are fully compatible with the PowerPot.
http://youtu.be/bpekzkJ1Rhs
The company successfully crowdfunded on Kickstarter last spring with $126k (read here) and, since then, has shipped over 2,000 units to over 30 countries.
FinSMEs
31/01/2013