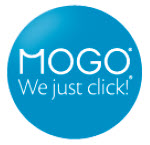 MOGO Design, Inc., a a Seattle, WA-based company that creates, markets and distributes patented magnetic accessories, footwear and charms for tween and teen girls, has closed a $400k Series A venture capital funding.
Backers include Omshreembrazee Holdings LLC and RJR Family Enterprises LLC.
The company intends to use the funds to further expand brand awareness, distribution in international markets, retail channels in North America, as well as accelerate the research and development of new fashion-inspired products.
MOGO Design also appointed Chelsey Owen, a partner with The 10th Muse, an organization that works with select entrepreneurial businesses to infuse resources and expertise to accelerate growth and expand market share, to its Board of Directors.
Founded by in 2009 CEO Paige Clark, the company has launched three core products – MOGO Charmbands, MOGO Click Flops and MOGO Mosies – along with more than 400 MOGO Charms, which are currently sold in 3,400 independent retail stores, online (at http://www.mogocharm.com) and through other e-commerce retailers. In March 2011, MOGO Design entered a distribution agreement with Nordstrom for MOGO Charmbands and MOGO Charms to be carried in all full-line locations throughout the U.S.
The company recently established retail presence in Italy, Australia, Canada, among other regions.
FinSMEs
30/10/2011